NHL 2K for Android lands on the Play Store

2K games has been a busy bee over the past few months releasing several card-based games before dropping NBA2K15 last week on Amazon. Now they're back with one more sport, and we're headed to the ice this time around in NHL2K for Android.
NHL2K for Android puts you on the ice where you can lace up and play against your favorite NHL players and teams… in a limited capacity. For whatever reason, the NHL 2K app doesn't appear to have an actual "Season" mode and the gameplay modes listed currently include My Career, Mini Rink, and Shootout. Career Mode is self-explanatory, and mini-rink is an arcade style 3-on-3 game.
Last but not least, is Shootout which lets you play against your friends in turn-based penalty shootouts. The NHL 2K app has controller support and live roster updates as well. It may sound like a sparse description of a hockey game from a top-tier developer, and that's because it is. There's really not much information on the game, and some of the early user reviews have been less than kind.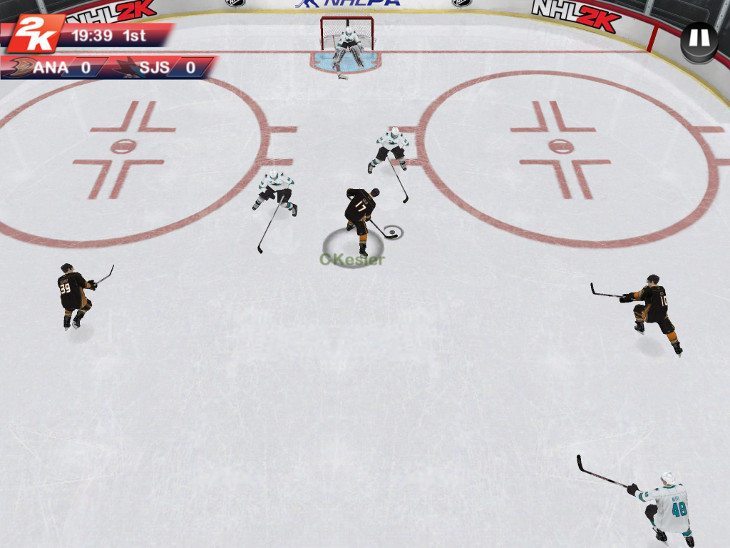 Mobile sports games are fickle beasts, as we've yet to see a "complete" game that offers both career and true full-season mode. NHL 2K for Android appears to have a nice career mode setup and a new control scheme, but looks to be lacking in a few other areas. If you want to give it a whirl, it'll set you back $7.99 on Google Play, and it should arrive on iOS sometime this evening.