HTC Desire 816 vs Gionee Elife S5.5 India price, specs shootout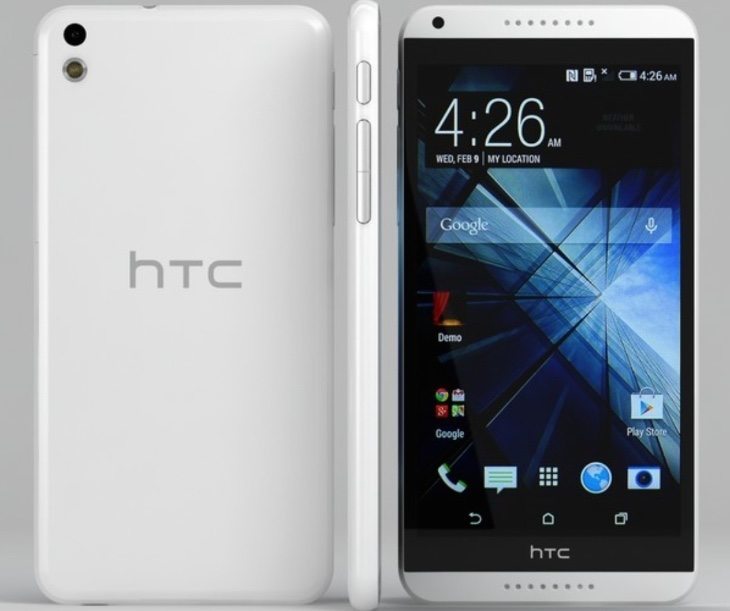 There are some amazing smartphones available on the Indian mobile market and two for the mid-range sector are the HTC Desire 816 Dual SIM and the Gionee Elife S5.5. These are both very well liked devices that both released earlier this year, and are still popular with buyers. Step right ahead for an HTC Desire 816 vs. Gionee Elife S5.5 India price and specs shootout.
We'll detail the key specs of each so that you can see what they offer for the money. These are both Android handsets that are very closely matched in price. Apart from specs a choice between the two will also come down to your favorite design, build quality, and after-sales service. It's worth noting that we're comparing the dual SIM variant of the HTC Desire 816 while the Gionee Elife S5.5 is a single SIM phone.
Processors
The HTC Desire 816 has a 1.6GHz Snapdragon 400 quad-core processor and Adreno 305 graphics. The Gionee Elife S5.5 has a 1.7GHz MediaTek MT6592 octa-core processor and Mali-450MP4 GPU.
Display
The Desire 816 has a 5.5-inch Super LCD2 display with resolution of 1280 x 720 and 267 ppi. The Elife S5.5 has a 5-inch Super AMOLED display with 1920 x 1080 resolution resulting in 441 ppi.
RAM and Storage
There's 1.5GB of RAM and 8GB of internal storage that's expandable via microSD to 128GB for the Desire 816. The Elife S5.5 has 2GB of RAM and 16GB of internal storage, but this time it's not expandable.
Camera set-up
Both phones have a 13-megapixel rear camera with autofocus, LED flash and 1080p video capture, and also have 5-megapixel front-facing cameras.
Battery
The Desire has a 2600 mAh battery while the Elife S5.5 has a 2300 mAh battery. Both batteries are non-removable.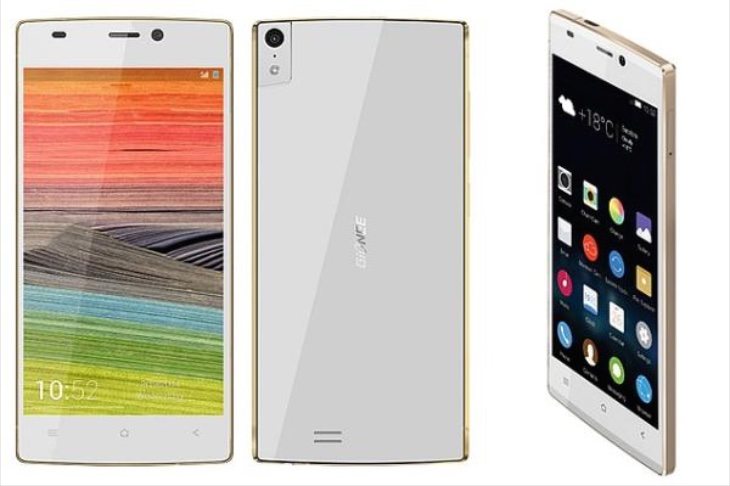 Connectivity
Both phones support 3G, WiFi 802.11 b/g/n, Bluetooth 4.0, GPRS, EDGE, and microUSB 2.0. The Desire 816 also features DLNA and WiFi hotspot while the Elife S5.5 has WiFi Direct, WiFi hotspot and USB OTG.
Operating System
The HTC Desire 816 runs Android 4.4.2 KitKat skinned with HTC's Sense 6 UI. The Elife S5.5 launched on Android 4.2 Jelly Bean, now upgradable to Android 4.4.2 KitKat, skinned with Amigo OS 2.0.
Dimensions and Weight
The Desire 816 measures 156.6mm x 78.7mm x 7.9mm and weighs 165g. The Elife S5.5 measures 145.1mm x 70.2mm x 5.6mm and weighs 133g.
Price
The HTC Desire 816 Dual SIM was launched at Rs. 23,990 while the Gionee Elife S5.5 was launched at Rs. 22,999. Both phones can be found on sale for less according to retailer and color option. For instance we've see the Desire 816 available from around Rs. 21,950 and the Elife S5.5 from around Rs. 20,500.
As far as specs are concerned it's a bit of a merry-go-round, with both having some advantages over the other. We'll start a few of the benefits of the HTC Desire 816 Dual SIM, and these include a larger display, expandable storage, and a higher capacity battery, and of course the fact that it's a dual SIM handset. On the other hand the Elife S5.5 is slimmer and lighter, has a higher-resolution display, an octa-core processor, and more RAM and built-in internal storage.
As they are both close in pricing it's a question of deciding which of the above factors are more important to you. Once you've made your choice we'd like to hear from you. Do you think the HTC Desire 816 or the Gionee Elife S5.5 best suits your needs?