Verizon Ellipsis 8 Tablet set to land at Verizon for $259.99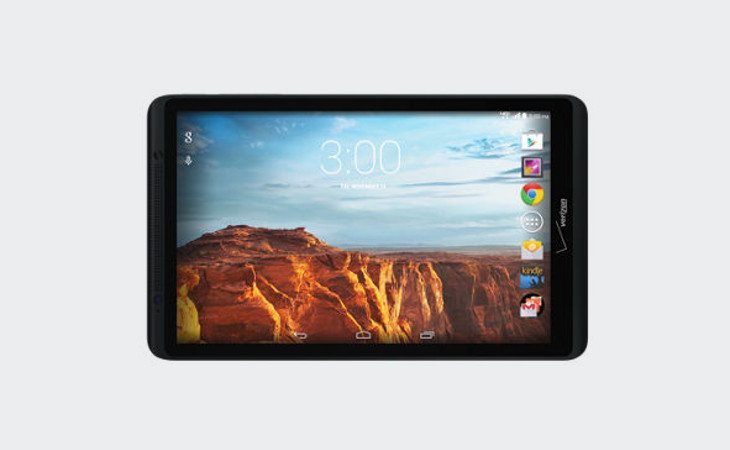 If you're a Verizon customer, the news of the moment has to be the recently released Droid Turbo and the incoming Nexus 6. The Nexus 9 is also on the table if you are in the market for a tablet, but it's not the cheapest slate around. If you are looking for something a bit more affordable, the Ellipsis 8 Tablet is bound for Big Red.
We briefly touched on the 7-inch Ellipsis tablet back in July, and now we're going to take a look at the larger model dubbed the Verizon Ellipsis 8. As the name implies, the Ellipsis 8 is an 8-inch slate with a 1,200 x 800 display. Under the slab of glass, you'll find a 1.5GHz quad-core chip and a large 5,000mAh battery. It will have LTE, run Android KitKat and sports a 5MP rear camera to boot.
Oddly enough, there is no mention of several key specs on the Verizon Ellipsis 8 at this time. The official product page doesn't tell us how much RAM we have to work with or how much storage space. Wi-Fi and Bluetooth are always locks, but a microSD card slot is an important part of the equation. That said, you shouldn't expect 64GB of storage or 3GB of RAM like top of the line tablets.
The Verizon Ellipsis 8 is currently listed on Verizon's site for $249.99 unlocked and sans contract. If you want to stay tethered to Big Red, you can snag it for $149.99 on a new 2-year deal or for $10.41 through Verizon EDGE.
What do you think about Verizon's new budget slate?