Nexus 6 vs Moto X (2014) specs breakdown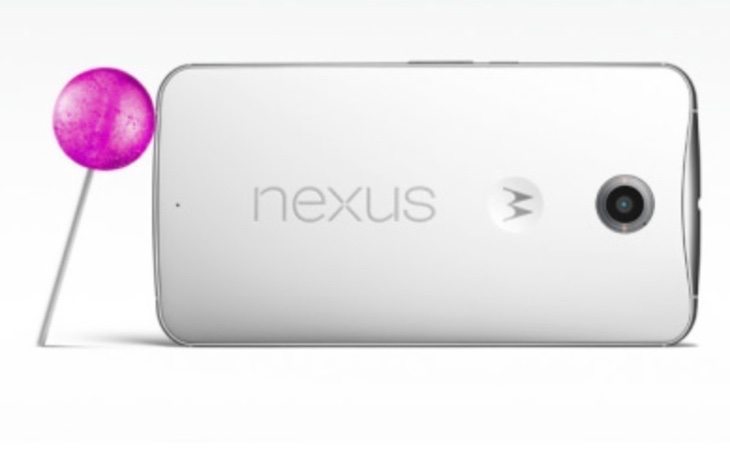 The Motorola Moto X was a big hit for the company and its successor is the Moto X (2014) that released in September. We already know that the new Moto X will be upgraded to Android 5.0 Lollipop but the Google Nexus 6, also made by Motorola, is about to release and will run Lollipop out of the box. Therefore we're looking at the Nexus 6 vs. Moto X (2014) in a specs breakdown.
The Nexus 6 arrived with a display size larger than previous Nexus smartphones, at 5.96-inches. The 2nd gen Moto X has a 5.2-inch display, so some potential buyers may decide between them purely on preference of size. If not though, a highlight of Nexus devices that makes them popular with Android enthusiasts is that they run pure vanilla Android. However, in this case it's worth noting that the Moto X offers a close to stock Android experience. It's time to outline the main specs and more of each.
Processors
The Nexus 6 has a 2.7GHz Snapdragon 805 quad-core processor and Adreno 420 graphics. The new Moto X has a 2.5GHz Snapdragon 801 quad-core processor and Adreno 330 GPU.
Display
The Nexus 6 has a 5.96-inch AMOLED display with Quad HD resolution of 2560 x 1440 and 493 ppi. The 2014 Moto X has a 5.2-inch AMOLED display with resolution of 1920 x 1080 resulting in 424 ppi.
RAM and Storage
The Google Nexus device has 3GB of RAM and 32 or 64 GB models of external storage. The Moto X has 2GB of RAM and either 16 or 32GB of internal storage. Neither phone has expandable storage via microSD.
Camera set-up
The Nexus 6 has a 13-megapixel rear camera with autofocus, dual-LED flash, optical image stabilization and 2160p@30fps video capture, and also a 2-megapixel front-facing camera. The Moto X has a 13-megapixel rear camera with autofocus and dual-LED flash (no OIS), and 2160p@30fps video recording capability. It also has a 2-megapixel front-facing snapper.
Battery
The Nexus 6 has a non-removable 3220 mAh battery while the new Moto X has a removable 2300 mAh battery.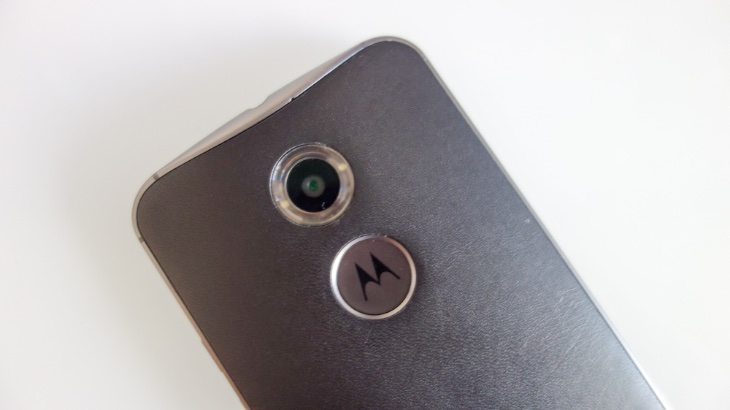 Connectivity
Both phones support 3G, 4G LTE, WiFi 802.11 a/b/g/n/ac with dual-band and WiFi hotspot, GPRS, EDGE, NFC, and microUSB 2.0. The Nexus 6 has Bluetooth 4.1 while the Moto X 2014 has Bluetooth 4.0. The Nexus 6 also features DLNA, WiFi Direct, and USB OTG.
Operating System
The Nexus 6 will release running Android 5.0 Lollipop and the new Moto X runs Android 4.4.4 KitKat that will be upgradable to Android 5.0 Lollipop. This shouldn't take too much longer to arrive, as at the weekend we heard that Android 5.0 on the Moto X was now in soak testing.
Dimensions and Weight
The Nexus 6 measures 159.3mm x 83mm x 10.1mm and weighs 184g. The Moto X measures 140.8mm x 72.4mm x 10mm and weighs 144g.
Price
The Nexus 6 starts from $649 off-contract at the Google Play Store. The Moto X (2014) is considerably cheaper as it launched with an off-contract price of $499.
In this comparison we're focusing on specs and not individual features or designs, and looking at the above it's easy to see that the Nexus 6 is definitely the best phone in this respect. It has the edge over the new Moto X in every respect as far as specs are concerned, so at this point we'd usually be saying that this is a no-brainer and that the phone with the better specs is a clear winner.
However, it's worth bearing in mind that such a large phone will simply not suit everyone. As well as being larger the Nexus 6 is also notably heftier, and of course is significantly more expensive than the Moto X 2nd gen. Therefore we would say that these are both impressive devices with a lot to offer. If you have the extra money as well as large pockets then the Nexus 6 may be the right choice for you, but those who want to save some money may well prefer the new Moto X.
Are you considering either of these Motorola smartphones? If so, which one gets your vote, the Nexus 6 or the Moto X 2nd gen? Let us know with your comments.