Samsung Galaxy S4 video shows Android 5.0 Lollipop vs 4.4.2 KitKat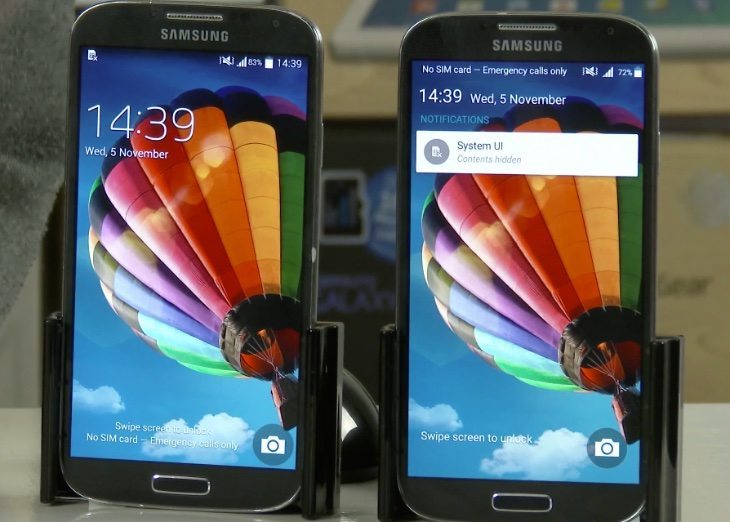 Plenty of device owners are eagerly waiting for the Android Lollipop update to release to their phones, although some will have to wait longer than others. Samsung isn't exactly known for providing timely updates, but we do know that the Galaxy S4 and Galaxy S5 will both be receiving the upgrade. Today we have a Samsung Galaxy S4 video to show that compares the phone on Android 5.0 Lollipop vs. 4.4.2 KitKat.
Regular readers may recall that we've previously shown a video of the Galaxy S4 running an internal build of 5.0 Lollipop, and also a preview of Lollipop on the Galaxy S5. Now Galaxy S4 owners might be interested in this latest YouTube video from SamMobile showing a comparison of the phone running these versions of Android.
We've embedded the video below this article for your convenience, and it's fair to say that Galaxy S4 owners will notice significant changes to their user experience once it's updated to Lollipop, as the upgrade will also bring the newer version of TouchWiz that's already used on the Galaxy S5. The improvements and new features on offer as well as performance optimizations are plentiful, and will make some owners feel they have a new device altogether!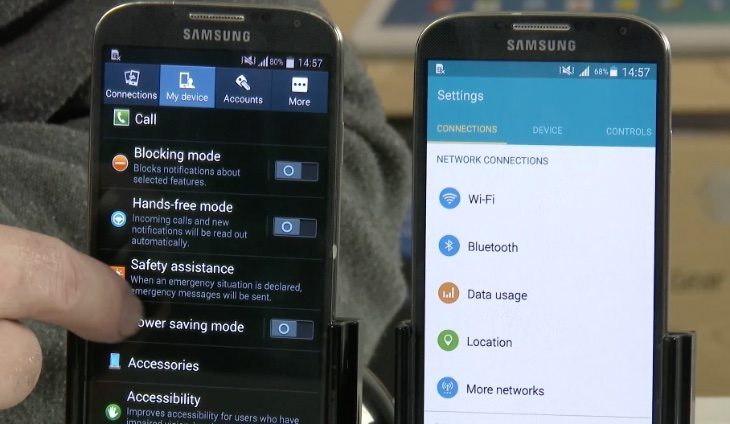 The 8-minute YouTube video shows two units of the Samsung Galaxy S4 alongside each other for easy comparison and at the beginning the reviewer points out just what a major change Android Lollipop will be for owners of the device. The comparison then goes on to show many different aspects of the software experiences, beginning with the lockscreens and moving on to selecting wallpapers, adding widgets, the Settings screen and much more.
This will give Galaxy S4 users a nice idea of what to expect when the update hits their devices, although once again Samsung isn't being very forthcoming when providing information on timeframes as we discussed in a previous post. When you've checked out the video beneath this article it would be good to hear from you in the comments box. Are you looking forward to receiving the Samsung Galaxy S4 Android 5.0 Lollipop update?