Candy Crush Soda for iOS, Android gets mixed user reviews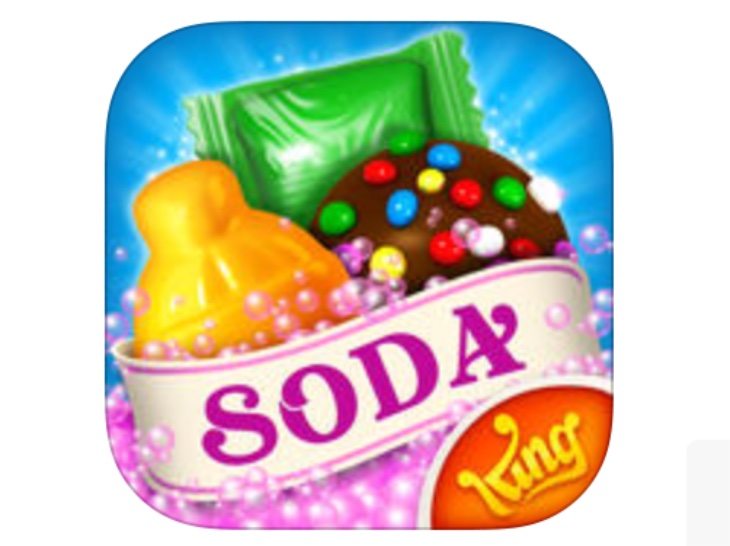 After all the teasers for the new version of the Candy Crush Saga game from King, Candy Crush Soda Saga finally made its iOS and Android release on the App Store and Google Play. It's always interesting to take a look through some of the first user impressions of a new app, and Candy Crush Soda for iOS and Android is certainly receiving some mixed user reviews.
There was a huge build up in anticipation for the new Candy Crush Soda Saga mobile app arrival, but has it lived up to expectations? At the moment the user rating on the App Store and Google Play is 3.5 out of 5 and 4.3 respectively, so King must be getting something right. However, there are plenty of examples of low user ratings and problems with the app being reported.
Taking a look at the App Store description for the iPhone, iPod touch and iPad version, one example of a glowing review says, "Another addictive game from the maker's of Candy Crush. You get into it around level 10 and i find it is slightly harder than Candy Crush and all the more frustrating but that's what keeps us playing right?! Would highly recommend all Candy Crush addicts try Soda Crush too."
However, another user comments, "Looks a good game but I've lost most of my lives on the game freezing at the end of levels or when they start. I've just lost my last 4 lives attempting to start level 6 but it just stays dark & frozen after the instructions to find the bears pops up and goes. Also it won't connect to my Facebook. It goes in & doesn't tell me it won't connect but rather just takes me back to the startup screen still not signed in every time…".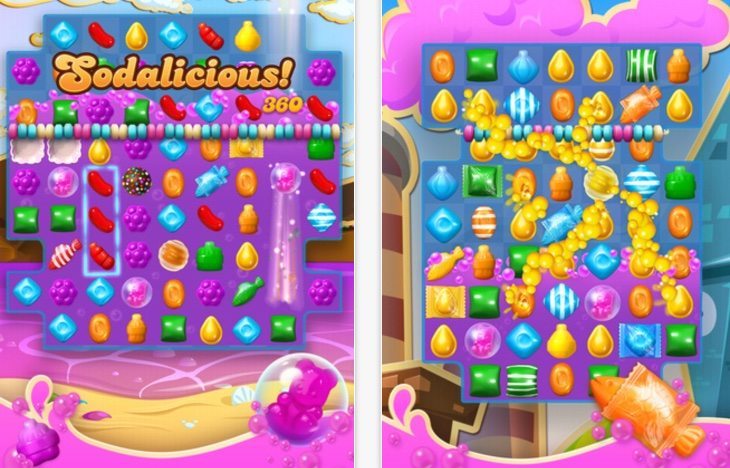 Moving over to the Google Play Store, once again there are plenty of users who seem to be enjoying Candy Crush Saga. For example one player awards the app 5/5 and says, "Yeahhhhh!!!! Love this game!! Was getting bored with Candy Crush. This is nothing like that so it's nice, and it doesn't have any issues that I've come across yet. Thanks for keeping me addicted to something!!"
However, another user is very disappointed and says, "Crashing and Facebook! A game that started off well now is just another victim. For no reason apparently, after updating, the game resets itself over and over when trying to connect to Facebook on my phone. Wonderful." Yet another Candy Crush Soda Android device player says, "It's addictive but It keeps freezing in the middle of the game or as soon as I complete a level. Which then the game takes it as I didn't complete the level thus having to repeat all over again. Pls fix."
While it's clear that some players are having plenty of fun with Candy Crush Soda Saga, it's also evident that others are not fans of the game at all. Sometimes this is purely because they are not enjoying the game and it doesn't suit them, which of course is going to happen as not everyone can like the same thing. However, others are complaining about problems with the app that appear to need fixing.
With this in mind we'd really like to hear from readers who are already playing the iOS or Android version of the game. Are you already a fan of Candy Crush Soda Saga? Maybe you have encountered problems with the game and hope that some fixes are on the way?