Nexus 6 battery life good but Galaxy Note 4 beats it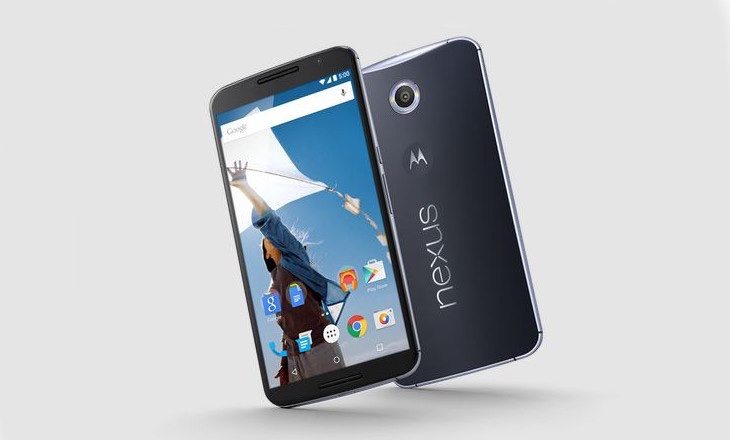 The Motorola-made Google Nexus 6 will shortly release to a waiting world, and to say its arrival is hotly anticipated is an understatement. Android device enthusiasts will know that the phablet has top-flight specs including a whopping screen size, but for many people battery life is one of the most important aspects to consider when buying a new phone. Now testing has shown that Nexus 6 battery life is good, though the Samsung Galaxy Note 4 beats it.
The Galaxy Note 4 has a display size of 5.7-inches while the Nexus 6 measures up at 5.96-inches, and both have Quad HD resolution of 2560 x 1440. Both devices have a 3220 mAh battery (full specs comparison here). Now Phone Arena has been conducting its usual battery testing on the Nexus 6 and the results are pretty interesting. The testing involves running a custom script replicating real life usage of an average person.
Nexus smartphones are always hugely popular but haven't always offered the best battery life. For example the Nexus 5 only achieved 4 hours and 50 minutes in the same testing, but was a much more affordable device. With the Nexus 6 being more highly priced, consumers will be expecting a much improved battery performance, so how does it compare?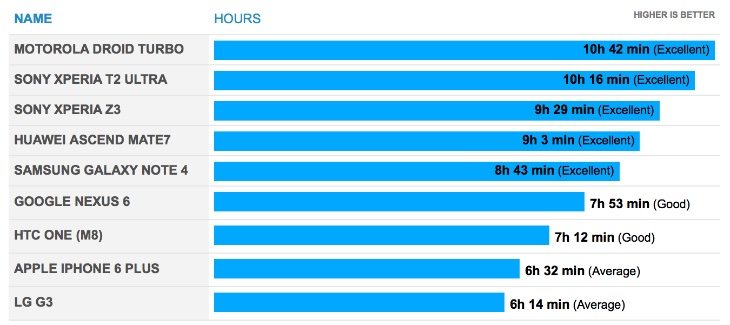 Well the answer to that is that the Nexus 6 does indeed offer a better battery life performance, although not quite as good as the Samsung Galaxy Note 4, and in fact some other devices did even better than both of them. Specifically, the Nexus 6 managed 7 hours and 53 minutes while the Galaxy Note 4 clocked up 8 hours and 43 minutes.
Devices with even higher counts included the Huawei Ascend Mate 7, the Sony Xperia Z3 and Xperia T2 Ultra, and the Motorola Droid Turbo, with the latter managing a massive amount of running time at 10 hours and 42 minutes. However, those about to purchase the Nexus 6 will appreciate the extra battery life achieved by the phone over its predecessor, even though it's not at the top of the tree. Another interesting snippet concerns battery charging time, and in this respect the Nexus 6 was one of the quickest, racking up a score of 98 minutes as opposed to the Note 4 on 95 minutes.
Are you about to purchase the Google Nexus 6 phone? If so, are you satisfied by the results of battery life testing and how it compares to one of its main rivals, the Samsung Galaxy Note 4? Tell us what you think by using the comments box below.
Source: Phone Arena