The Doro Liberto 820 Senior Smartphone is headed to the UK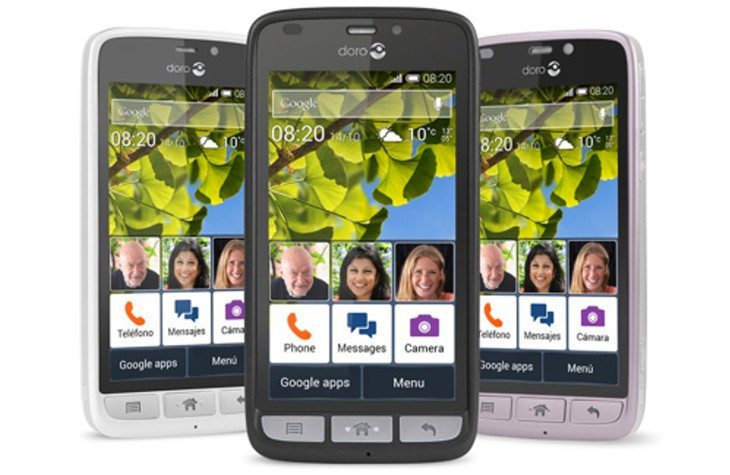 As we get older, technology keeps getting more… technical, and it isn't always easy to keep up. Smartphones can certainly be a cause for concern amongst seniors, but it doesn't have to be with Doro's devices. The company has just announced a new senior-centric smartphone for Europe, and it's called the Doro Liberto 820.
We've covered Doro's devices several times in the past, and the last smartphone we took a look at was the Doro PhoneEasy 520X. The Doro Liberto 820 is a bit more modern than the previous device, but still keeps things simple for folks that may have a little trouble with today's new tech.
Simplicity is key for the Doro Liberto 820, and as you can see from the pic, the device has larger physical buttons than your typical handset. It will run Android 4.4.2, but the skin supersizes the icons and puts photos on the screen to make dialing a bit easier. It's hearing aid compatible, and has a speaker than can kick out 80 decibels of sound for the hard of hearing.
The specs are a little sparse at the moment, but it will have a 4.5-inch display with a resolution of 540 x 960, Bluetooth, Wi-Fi, and an 8MP/1.3MP camera combo. The Liberto 820 will get its juice from a 1,900mAh battery and it's a GSM handset in case you're thinking about importing one. If you want to learn more about the new Doro, you can read a bit more about it from Clove's review.
The Doro Liberto 820 is headed to the UK and Europe, and it should arrive later this month. The phone is currently priced at £199.99 w/ vat at Clove with aNovember 20th release date, and it looks to be a great option for seniors in need of an uncomplicated phone.
via – GSMDome