The YotaPhone 2 release date is set for December 3rd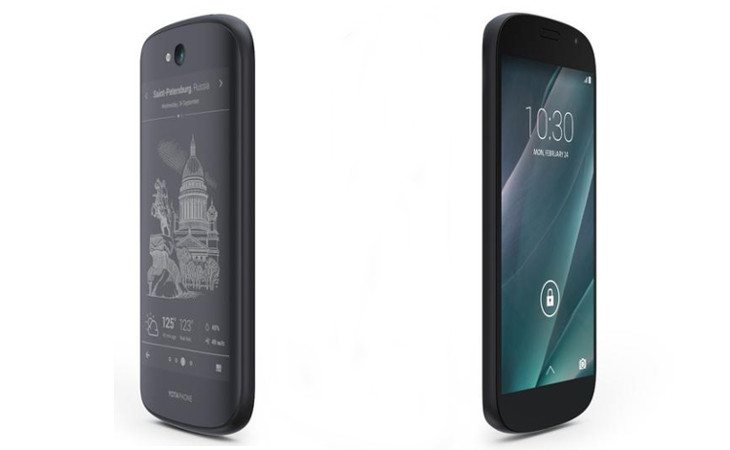 We often wish to see something unique out of a smartphone, and while manufacturers keep bumping up the specs, most are far from groundbreaking. While we're still not sure what to make of the YotaPhone, it is definitely unique, and we're happy to tell you the YotaPhone 2 release date has finally been revealed.
The minds behind Yota Devices are holding an event in London on December 3rd which is when many believe the YotaPhone 2 release date will be revealed. As for the device itself, it doesn't have a large QHD display or fingerprint scanner, and there's no 3D trickery involve. It does have dual-displays though, and it's the one on the rear you'll want to pay attention to.
The rear touchscreen display is of the E-ink variety which means it requires very little power with the added benefit of high visibility. That makes it perfect for notifications, clocks and other data you want at the ready, and it most definitely makes it unique. In terms of specs, the device is nothing to scoff at with a Snapdragon 800, 2GB of RAM, 32GB of storage, and 8MP/2MP camera combo.
While we hope the YotaPhone 2 release date is December 3rd, there's a chance it could always be "announced" at that time and released a bit later. We're still unsure of what it will cost or what regions it will be available in, but we'll find out more next month in London at the big event.
Source: YotaPhone