Newegg Black Friday Sale lists the Nexus 7 (2013) for $169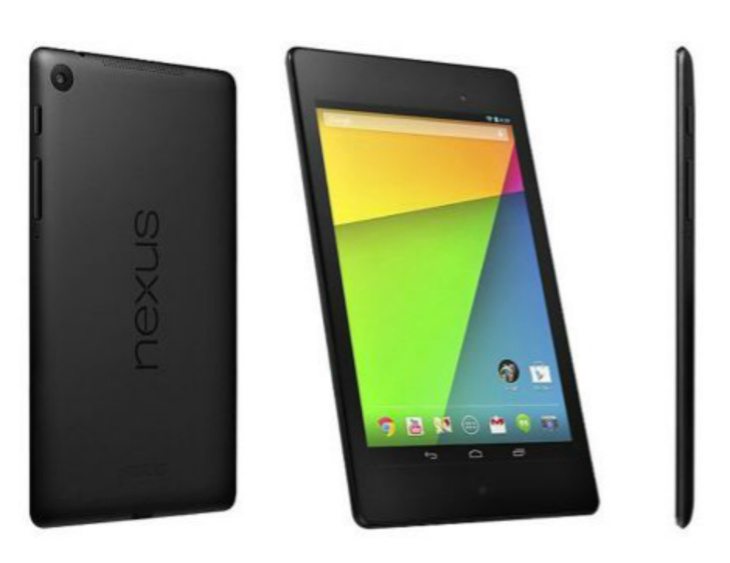 We're starting to see a couple of Black Friday leaks per day now, and today we got a great one from Newegg. If you're looking for some Lollipop and can't go for the Nexus 6, Newegg has the Nexus 7 2013 model listed for only $169.
There are only a handful of devices that are going to give you Android Lollipop 5.0 at the moment, and the recently released Nexus 6 and HTC Nexus 9 are two of the newest. Next up, are last year's Nexus devices — if you own one of those, there's a good chance you are already running the Lollipop update. If you're looking for a deal on last year's Nexus slate, its tough to beat the Newegg Black Friday sale price of $169.
If you're unfamiliar with the Nexus 7 2013 edition, here's the skinny. The 7-inch slate has a quad-core Snapdragon S4 Pro, 2GB of RAM, and 16GB of storage. Throw in a 5MP/1.2MP camera combo, and a 3,950mAh battery, and you've just met the Nexus 7. While it doesn't sound like much compared to recent tablets, it will definitely get the job done, and it's sans bloatware to boot.
At this time, the Newegg Black Friday promo only has the 16GB model of the Nexus 7 for sale, and it's "New" not refurbished like some of the other deals we've seen on the slab. Supplies will be limited, and there is a limit of 20 per customer. That may sound extreme, but the slates should move quickly at that price. The Egg has several other deals going on ahead of Black Friday, and if you're interested in the Nexus 7 you can pick it up at the link below.