Lumia Camera app version 5 features spotted on video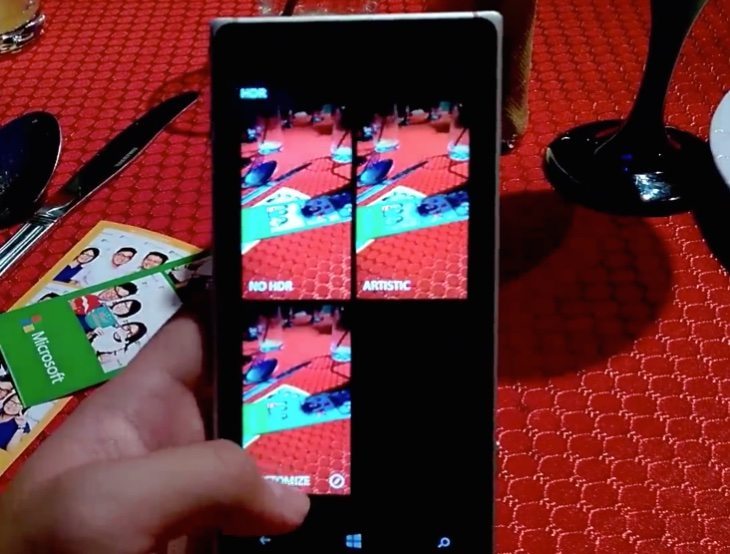 If you've been wondering what the next Lumia Camera app version will bring then we have a taster for you today. Some Lumia Camera app version 5 features have been spotted on video, stemming from Microsoft Malaysia. The updated version is shown running on a Nokia Lumia 830.
It's anticipated that version 5 of the Lumia Camera app will feature in the Lumia Denim update that could still arrive for some Lumia handsets before the year is out. This update will offer improvements to the Glance Screen where the option of Bing Weather or Bing Health and Fitness data will be added to the time, date, and notifications. The Denim update also brings the "Hey Cortana" verbal control for waking up the Cortana assistant.
So what can we expect from Lumia Camera version 5? Below this story we've embedded a video from YouTube that shows a couple of the features that are on the way. One of the changes is that the boot up time of the main camera has been made faster, while another feature is the HDR mode. The latter will enable users to take several images virtually simultaneously and then merge them together to create the best picture possible.
The speeds offered with the new version of the Lumia Camera app will be extremely fast, so that a sequence of pictures can be taken just milliseconds apart. Meanwhile a long press on the camera button will initiate Moment Capture enabling users of some handsets to begin filming 4K video at 24fps. High quality still images can then be saved, with individual frames at 8.3-megapixels. Also clearer pictures overall will be possible because of enhancements to image processing algorithms.
The brief video below shows a quick demo from a conference in Malaysia of Lumia Camera v5.0 on the Lumia 830, giving a look at the HDR mode and also the camera startup speed. When you've checked out the video showing a taster of these features we'd be interested to hear from you. Are you eager to use version 5 of the Lumia Camera update yourself?
Source: blogJack
Via: WMPowerUser