LG G Pro line-up to be discontinued?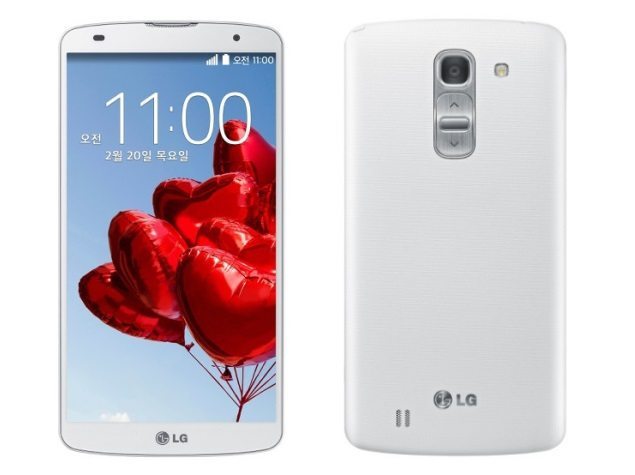 LG is trying to counter Samsung's moves, as the two companies fight it out not only on their home, domestic market (South Korea), but worldwide as well. When Samsung first introduced the Galaxy Note phablet (to create a new segment) at the 2011 IFA in September, LG tried to counter it initially with the LG VU that arrived a tad later, at the 2012 MWC in February. Samsung continued with the Note II, and Note III, while LG continued with the VU2, but the latter realised that it needed another product to compete with Samsung's Note: the G Pro.
The original model was announced at the 2013 MWC in February as the LG Optimus G Pro, and the follow-up landed this year, at the same show, dropping the "Optimus" from the name. The G Pro 2 became official, but it was still lacking one of the main selling points of the Note: the S-pen/Stylus/pointing device.
In terms of screen size, LG has also increased the real estate of the display from 5.5 inches in the original G Pro to 5.9 inches on the G Pro 2, while its flagship smartphone for this year, the LG G3, is not far behind, at the same screen size as the original G Pro phablet, lending credence to the theory that Android users want bigger and bigger displays on their phones.
Now that we have put things in context, let's talk about a recent report coming from The Korea Herald. According to the publication, LG might be discontinuing the entire G Pro line-up. It is unclear whether we will see a G Pro 3 (though it is becoming unlikely in the light of the report above), but with the G flagship growing in screen size every year, such a phablet would've been just a larger-than-G4 phablet. Currently, the sweet spot seems to be between five and six inches (especially in the middle, around 5.5), and having a larger phone, called Pro, just for the sake of having a larger display doesn't always turn out to be the best way to go. With this move, LG will probably focus on the G flagship, and anything larger would probably fall in the tablet category.
Source: The Korea Herald (translated with Google Translate)
Via: Pocketnow