Marvel Contest of Champions battles its way onto Mobile Devices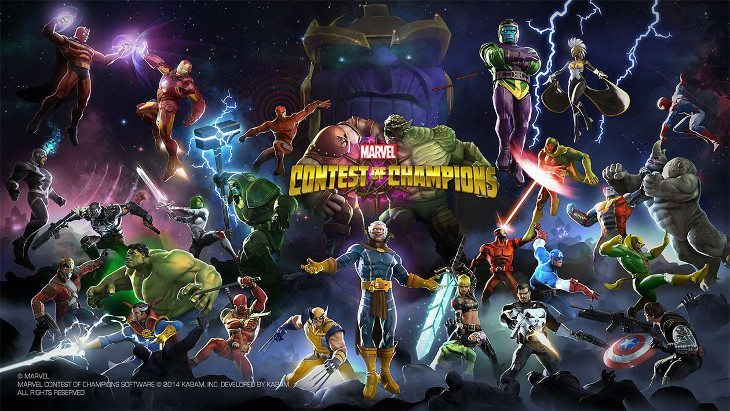 If you're a mobile gamer, you know that new releases start trickling in on Wednesday before raining from the heavens on Thursday. Some weeks are slower than others, but that isn't the case this week. We've already seen a number of big releases, and you can add another to that growing list with the Marvel Contest of Champions game.
You can't throw a rock without hitting a tap-based fighting game in the app stores, and that's exactly what the Marvel Contest of Champions game is. That said, it's a great looking tap battler and it follows a cool storyline from the early 80s Marvel comics involving a character that was just shown off in Guardians of the Galaxy. It isn't a movie-tie in game, but Champions is certainly tied into the entire Marvel universe.
The battles in Marvel Contest of Champions are over fairly quickly as it's a "one and done" affair when it comes to the round count. Some opponents will obviously be a bit easier than others, but there isn't a lot of skill involved — at least not early on. There are a lot of characters however, and that's the reason you'll want to pick up the Marvel Contest of Champions app. Lots of content, and it all looks great.
There are 30 total heroes and villains in Marvel Contest of Champions, and we are only given 25 of those names so there are five mystery contestants. Some of the more familiar names folks will know include the Hulk, Iron Man, Thor, and Wolverine. True comic nuts will be pleased to see some lesser-known names like Black Bolt and Iron Fist included. That said, we hope Power Man is one of the mystery figures, as it just feels wrong to have Danny Rand sans Luke Cage.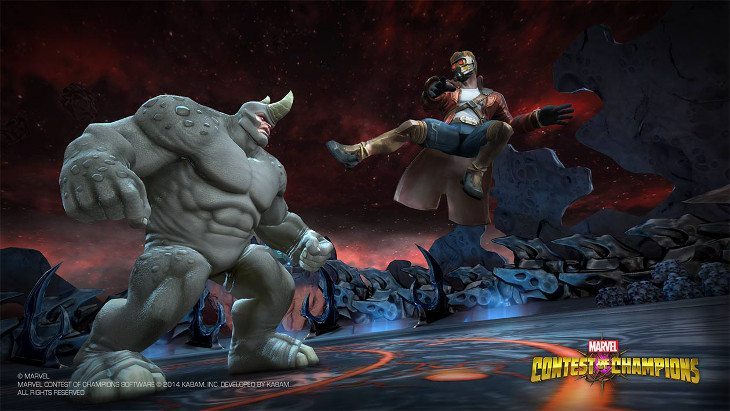 Marvel's Contest of Champions game is interesting as it could be Marvel's way of introducing some new characters that we will be seeing in the near future on the big screen. We would not be surprised if a few of the Defenders showed up in those mystery slots. Comic nerdom aside, if you want to give Marvel Contest of Champions a go, it's free to download on Google Play and the App Store and is well worth a look if you dig f2p battlers or superheroes.