Microsoft Lumia 1030 aka McLaren leaks again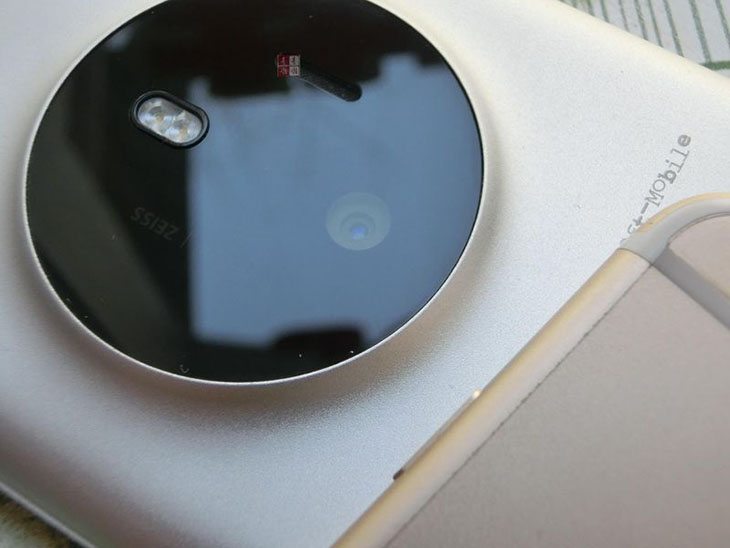 The Microsoft Lumia 1030 (also referred to as the McLaren), was supposed to be the follow-up to the flagship Nokia Lumia 1020. The 1020 was the first flagship Lumia phone to carry the PureView technology that Nokia introduced with the Nokia 808 PureView, and, given the codename (Lumia 1030, as well as the leaked images and predicted specifications for the camera), we expected this Lumia 1030 / McLaren phone to be a worthy successor.
…that is until we heard reports that Microsoft has killed the project and that the phone which we've seen leaked was just a prototype, and will, sadly, remain just a prototype. The McLaren was also supposed to bring a 3D touch interface to consumers, where one could interact with the phone, and the tiles, by hovering fingers above the screen. We touched on all of this briefly yesterday, when we talked about the "flyout" or "exploding" tiles that are expected to be part of the upcoming release, dubbed Windows 10.
With these conflicting rumors, the future of the phone is unknown. Whether the Lumia 1030 will ever make it to the market is anyone's guess, but the sole existence of the prototype can't be debated, as we're seeing another set of leaked images showing off the phone, as well as detailing some of the internals and specifications.
The images show off the prototype phone from almost every angle imaginable, and, for the sake of comparison, there's also a still showing the Lumia 1030 next to the iPhone 6, so you can easily size-up the McLaren, regardless of the fact that it might or might not end up on the market.
Details like the dual (duo-tone) LED flash as well as the still Nokia prototype branding are all captured in photos, the SIM tray, SIM ejector, the PureView branding on the back of the phone (on the camera unit), so make sure to click on the source link below to access the entire gallery.
Regardless of the fact that the Lumia 1030 will probably not make it to the market, Microsoft will, at one point, need a worthy successor to the successful Nokia Lumia 1020, and we're hoping to see it sooner than later.
Source: CN Beta (translated by Google Translate)
Via: Pocketnow