The Galaxy Note Edge lands at Vodafone UK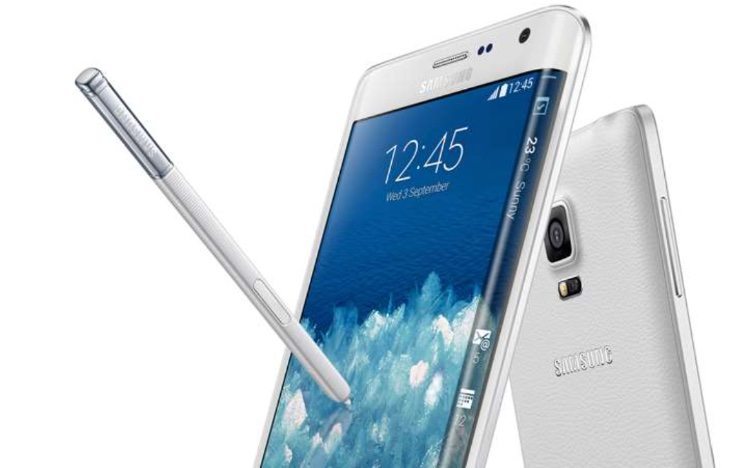 We were aware the Samsung Galaxy Note Edge would land in the UK this week, and today it has done just that. The curved device is now available to purchase in the UK, but you'll have to go to Vodaphone to get it as they've locked down a period of exclusivity.
For the uninitiated, the Galaxy Note Edge is a variation of Sammy's big Note flagship, and it looks just like the Galaxy Note 4 with one major difference. That difference is the beveled edge on the right side of the phone (sorry lefties), and from there, you'll be able to do some pretty neat things involving notifications, tickers and the like. It's cool, but it is definitely not cheap as there's a powerhouse under that slab of glass.
Vodafone UK is putting the Galaxy Note Edge up for grabs, and the price is going to vary depending on what you're looking for. There are around 22 different plans available for the Note Edge on Vodafone and the cost depends on your package. The lowest we found the Note Edge for was £49 and the highest was £479 under a cheap 3G package. Not likely what you would want with your brand new Note Edge, but there are plenty of options to choose from.
The Galaxy Note Edge is one of those "limited" devices that is supposedly produced in smaller batches than its full-screened counterpart. It's also quite a bit more expensive, so you won't see nearly as many people walking around town with an Edge compared to the iPhone 6, Galaxy S5 or LG G3. Vodafone UK will have the Note Edge as an exclusive until January 9th, after that you should be able to pick it up from other retailers in the region.