Sharp makes things official for the Aquos Crystal X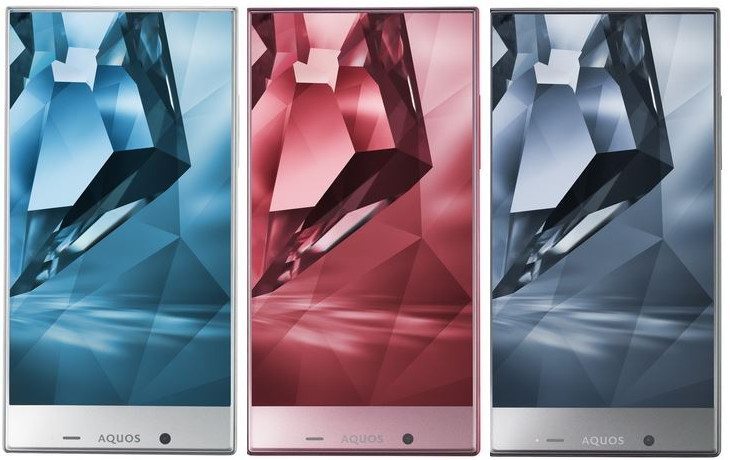 Sharp surprised a lot of us when the showed off the Aquos Crystal and its super slim bezels, before shocking us by actually bringing the device to the states back in October. A few days ago, they made things official for the souped up version of the Crystal, so now we're going to take a look at the Sharp Aquos Crystal X.
The Sharp Aquos Crystal X is a beefier version of the original Aquos Crystal, and it's a phone that's going to attract a lot of attention with due to its specs and design. Just like its predecessor, the Crystal X has the thinnest bezels we've ever seen and it's about as edgeless as you're going to get without going curved. It doesn't look like your typical Android handset, and it's a major step up from the previous version.
Whereas the original Sharp Aquos Crystal had a 720p display, the Sharp Aquos Crystal X kicks things up a notch with a 5.5-inch FHD display. The processor has been upgraded to a 2.3GHz Snapdragon 801, and the rest of the innards include 2GB of RAM and 16GB of storage. The rear camera is listed as a 13MP sensor and the front-facing camera is 1.2MP. The Crystal X will sip power from a 2,610mAh battery and run KitKat like its predecessor.
The Sharp Aquos Crystal X is the smartphone that should have rolled onto US soil back in October. The regular version was a slick looking handset, but it was average and a bit dated under the hood. That's not the case with the Sharp Aquos Crystal X as it can run with most of the 2014 flagships. Pre-orders are open for the X in China, but we've yet to hear anything about International availability at this time.