Sony SmartEyeglass Attach is a different kind of Glass Competitor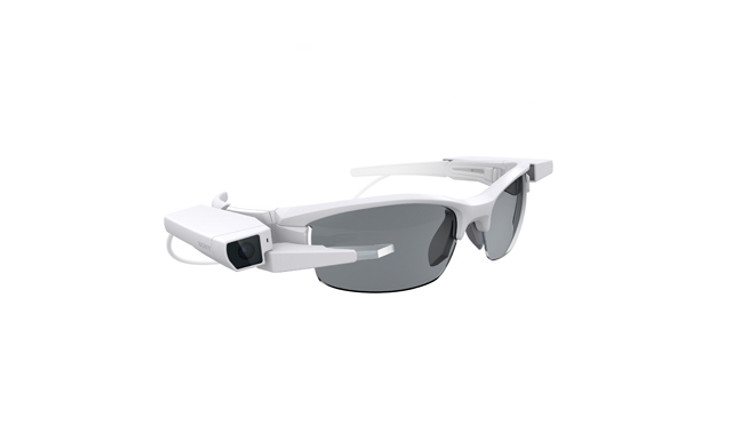 Google Glass got people excited when it was first announced, but a lot of that excitement has faded as a number of competitors have arisen. They aren't the only company that can make a "Glass" like apparatus, and it looks like Sony is getting in on the fun with the Sony SmartEyeglass Attach.
The Sony SmartEyeglass Attach is one of those gadgets where the name says it all — literally. As you can see from the photos, the SmartEyeglass Attach is a single-lens display that can attach to your glasses. That means no more custom frames, and the way they have been able to accomplish this is by re-routing the wiring around the back of your skull. Whereas Glass has it's guts in the frame, Eyeglass attach keeps them in a band around the back.
Looks aside, the Sony SmartEyeglass Attach sports a 0.23-inch micro OLED display with a resolution of 600 x 400. It's powered by an ARM Cortex A7 chip and comes equipped with an electronic compass, accelerometer and touch sensor. You'll be able to connect to your smartphone through Bluetooth and the battery capacity is listed at 400mAh. In its current form, the Sony SmartEyeglass Attach weighs 40 grams although the design and overall weight is subject to change before prime time.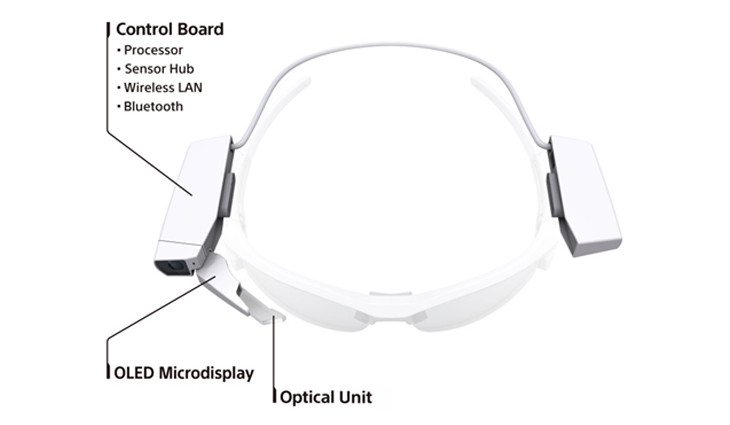 Sony surprised us with Project Morpheus and the Sony SmartEyeglass Attach is another gadget we didn't see coming. It's obviously not as full-featured as Glass, but it "should" be a whole lot cheaper and may be a great way to get people into high-tech eyewear. Sony plans on showing the gadget off at CES, and we'll bring you the scoop when they do.
via – Tom's Hardware   source: Sony