Do these Rumored Samsung Galaxy S6 photos show a new metal build?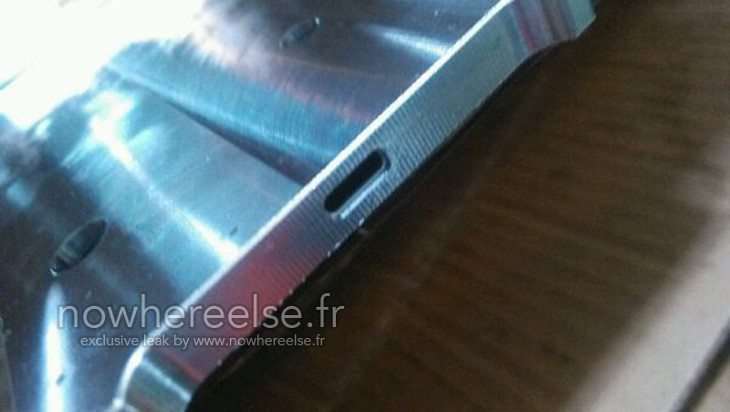 The Samsung Galaxy S6 is leaking like a sieve, and today we're getting a glimpse of what may be the first look at a piece of the handset. If it were a USB port, we probably wouldn't be covering this, but the new Samsung Galaxy S6 photo shows a bit Sammy's new design.
Many assumed rumors of Samsung switching design philosophies for the Galaxy S6 were true as the S5 didn't sell that well and folks seem to be getting a little tired of plastic. The Samsung Galaxy S6 photos that hit the web today don't let us see the entire handset, but do show us that Samsung is serious about producing something different next year.
The Samsung Galaxy S6 photos show a device in production that is said to be Sammy's new flagship. As you can see, it's clearly not the same type of build we saw with the S5, and it looks like they're going with an aluminum unibody. Â That's all you can tell from the pics, but it is certainly nice to see if you've grown tired of the S lineup over the past couple of years.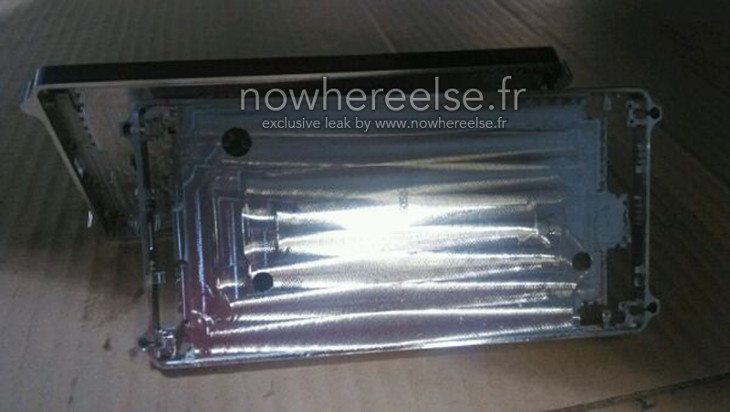 Metal or plastic — it really comes down to personal preference in the end. If the Samsung Galaxy S6 photos turn out to be true, the new design could drive up the price. That, or there will be a metal-clad variant of the Galaxy S6 to go alongside the plastic one. That would be the best move for the company as they could give consumers options while still having a price point for everyone.
What would you like to see out of the Samsung Galaxy S6 design?
via – Phonearena  source: nowhereelse.fr