Huawei Ascend GX1 photos hit the net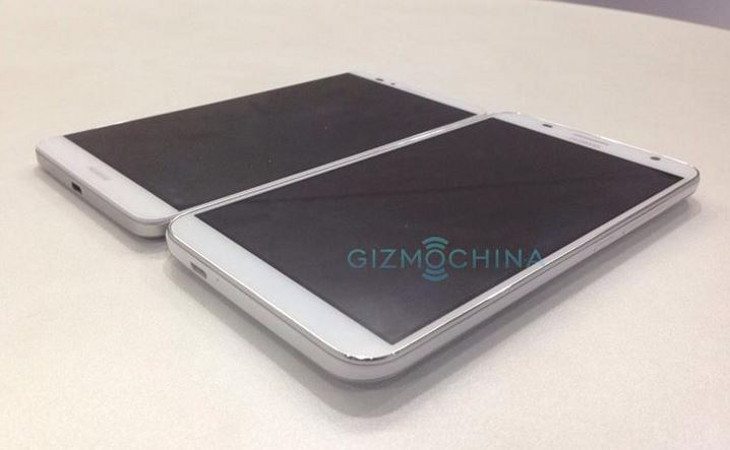 Huawei has been a busy bee in the latter half of the year. They've dropped numerous smartphones, and while the year is coming to a close, it seems they aren't quite done yet. Huawei Ascend GX1 photos have just been leaked, and it's as sharp looking handset in the vein of the Ascend Mate 7.
Little is known about the mysterious Huawei Ascend GX1 photos aside from the fact they were leaked by an employee from the company. The Huawei Ascend GX1 is shown sitting next to Huawei's flagship, the Ascend Mate 7. It appears to be a bit larger than the Ascend Mate, and with a chrome/metal band around the edges.
The edges of the device seem to be a bit more rounded, and you can see the charging port on the bottom and a camera/sensor on the front has been shifted over a bit as well. There's not much else we can see without the device being powered on, but the branding has been flipped from bottom to the top on the front of the handset.
In terms of specs, we know next to nothing about the Huawei Ascend GX1 aside from the fact it's rumored to come with a 3,500mAh battery. It remains to be seen how the Ascend GX1 will be priced or how powerful it will be compared to the Mate 7, but we expect to find out soon enough.
What do you think of the Huawei Ascend GX1 design?
via – Gizmochina