Xiaomi Redmi 2S specs news for successor to 1S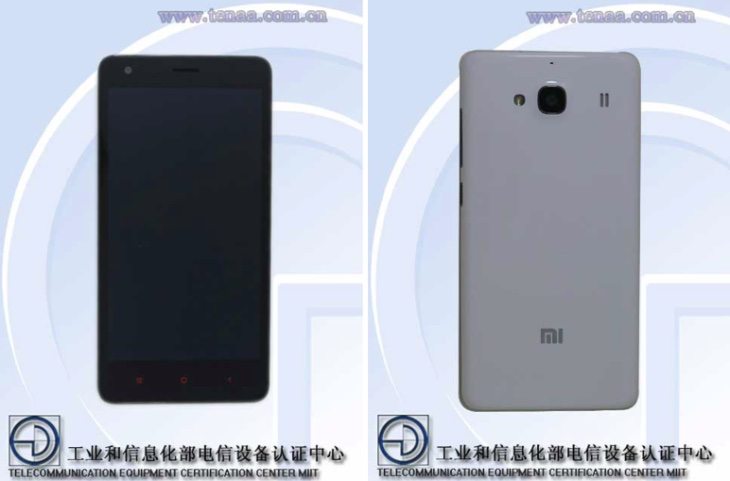 We've been hearing rumors about a follow-on from the Xiaomi Redmi 1S since November, and it looks as though it's getting closer to release following various leaks. Today we have some Xiaomi Redmi 2S specs news for the successor to the 1S, backing up some of the earlier specs that we'd heard about and fleshing out some of the details.
Earlier this month we reported on a TENAA appearance of what was thought to be the Redmi 1S successor, along with some images of the device from the Chinese regulatory authority. Specs included a 1.2GHz quad-core processor (chip not detailed), 4.7-inch display with 1280 x 720 resolution, 1GB of RAM, and 8GB of expandable external storage. The phone in question had an 8-megapixel rear camera, a 2-megapixel front facing snapper, and 4G LTE support.
Now the Redmi 2S has appeared on an AnTuTu benchmark listing, and this reiterates the above specs and fills out some of the blanks. For example the 1.2GHz quad-core CPU has a Snapdragon 410 MSM8916 chip, and Adreno 306 graphics are evident. The internal storage can be expanded via microSD to 64GB. Also the phone will run a new MIUI software based on Android 4.4.4 whereas the Redmi 1S was based on Android 4.3.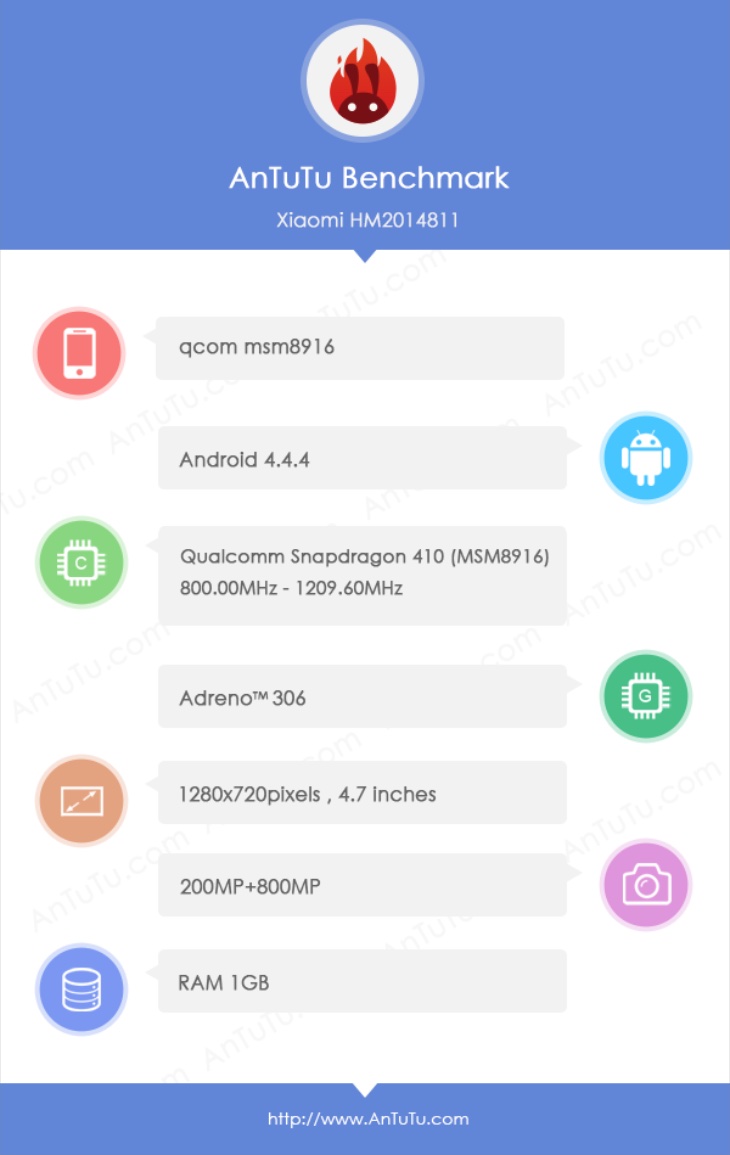 Design-wise the Redmi 2S has slimmer bezels than the 1S, and the LED flash has been repositioned to the left of the rear camera, which features 1080p video capture. As well as this a 2200 mAh battery is revealed, and along with 4G LTE connectivity the phone has WiFi b/g/n, Bluetooth 4.0, and microUSB. The new information shows that the Redmi 2S is a single-SIM handset, although of course there could still be a dual-SIM version as well.
While there's no firm news on when the Xiaomi Redmi 2S will release, the growing amount of leaks indicate that it may be made official before too much longer. We'll be brining more news on this as soon as we hear it. The Redmi 1S has been an extremely popular phone in some regions, so it will be interesting to see how consumers feel about its successor.
Are you eager for Xiaomi to officially announce the Redmi 2S? What sort of price do you think would be realistic for this smartphone? We always appreciate your comments.