DraftKings App update brings a new style to the table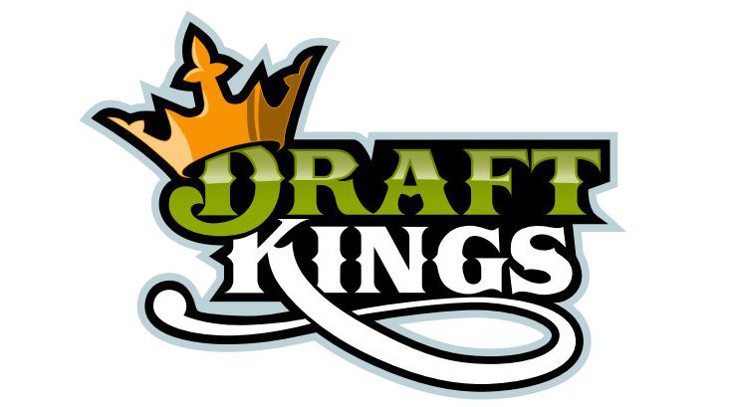 Fantasy sports may not be everyone's cup of tea, but it is an extremely popular pastime that's getting more popular by the day. Football season is winding down, but that means nothing in the world of daily Fantasy Sports. We took a look at the official DraftKings app back in October, and earlier the week it got a major overhaul with a new DraftKings app update.
There are dozens upon dozens of Fantasy Sports apps out there, and even the big boys like ESPN and Yahoo struggle to produce a solid app at times. The DraftKings app isn't available from the Play Store due to its nature, but it is one of the sexier mobile apps in the world of mobile Fantasy sports. That wasn't always the case, but you'll quickly notice the changes that come from the Draftkings app update.
When you first fire up the DraftKings app, things basically look the same… at first glance. When you click the new "live" icon, you'll immediately see the change and it's about as different as you can get. We won't go into all those changes, but you can see the new look in the screens below and compare it to the app in our previous coverage. Big difference…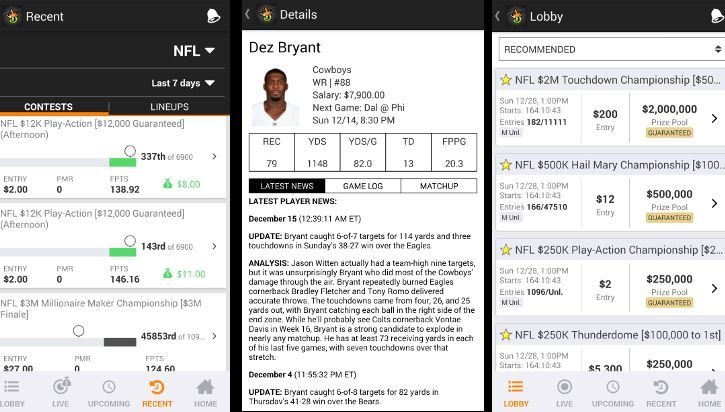 The new look extends throughout the DraftKings app, so your Live, Upcoming and Recent games will all look a great deal different. The Lobby has changed as well, and there are various tweaks you'll find as you reacquaint yourself with the app again. It's something you'll definitely have to do if you haven't logged in this week, but if it's your first time with the app, just sit back and enjoy the new style.
The DraftKings app update went live earlier this week, and there has already been another update to tighten things up since that time. As mentioned, you can't get the DraftKings app from Google Play, but you can pick it up from their official site at the link below. If you're on iOS the app is available in the App Store although we're unsure of visual changes between the Android and iOS versions.