The BlackBerry Z20 Rio leak gives us a look at BlackBerry's next Handset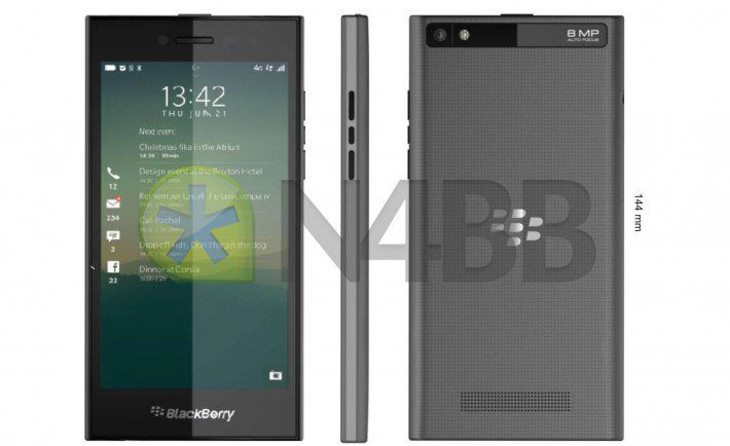 BlackBerry has had a rough road the past few years, but the company has attempted to right the ship this year with the BlackBerry Passport and Classic. One would assume BlackBerry has more products lined out for 2015, and that seems to be the case as we've just gotten a look at the BlackBerry Z20 Rio that's rumored to arrive next year.
The leaked BlackBerry Z20 photos show a handset that hails from the Z30 range and is dubbed the "Rio." The QWERTY keyboard is missing, and that makes the BlackBerry Z20 Rio the first full touchscreen phone since the Z30 dropped back in 2013 with its 5-inch 720p display. If you weren't a huge fan of the original, you probably won't be thrilled with the Z20.
The BlackBerry Z20 Rio specs show a similar device to the Z30, as the Z20 Rio will sport the same 5-inch 720p display. There will be 2GB of RAM, 16GB of expandable storage, and an 8MP/2MP camera combo to go along with an MSM 8960 Dual-Core chip clocked at 1.5GHz. Again, everything is the same aside from the chip. Connectivity options for the BlackBerry Z20 "Rio" will include Bluetooth, Wi-Fi, Penta Band LTE, DLNA, Miracast, and 4G Hotspot.
We weren't sure what to expect from the BlackBerry Z20 Rio after seeing the Classic and high-powered Passport arrive not long ago. We didn't expect a clone of the Z30, but the device could certainly sell well if the company keeps the price low.
What do you think of the BlackBerry Z20 design and specs?
source: N4BB