New Year 2015 countdown and fireworks apps – Free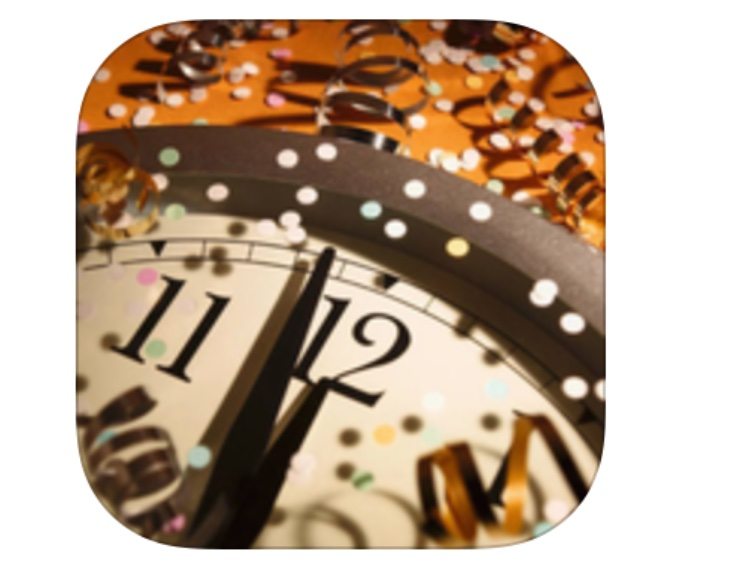 Now that Christmas is sadly over we're fast approaching the end of 2014 and many of us are getting ready for New Year's Eve celebrations. Countdown apps for mobile devices can be great fun and you can even see fireworks displays on your smartphones and tablets. We've rounded up some of the best free New Year 2015 countdown and fireworks apps for both Android and iOS devices.
Simply hit any of the title links to be taken directly to Google Play or the App Store for further information or to download any of these apps. Our first choice is for Android devices and is simply called New Year Countdown. This will show a countdown to New Year 2015 showing how much time is left with a live wallpaper. If you can't be together with all of your loved ones, if you all use this app you can be sure that you cheer together as the New Year arrives.
Another good choice would be New Year Countdown Widget, also for Android. Countdown the days, hours, minutes and seconds to saying Happy New Year with this app, which features 4×1 widget, full landscape supports, different units to measure your countdown, and even music. You can choose from default images or use your own photos as the background.
Our final Android pick is New Years Fireworks. This is a highly rated app for enjoying fireworks on your device as live wallpapers. It can also be set for other favorite holidays such as Independence Day or 4th of July. Users can set the amount of fireworks, colors and sounds and then sit back and enjoy the show. You can also change the background color by simply tapping the screen.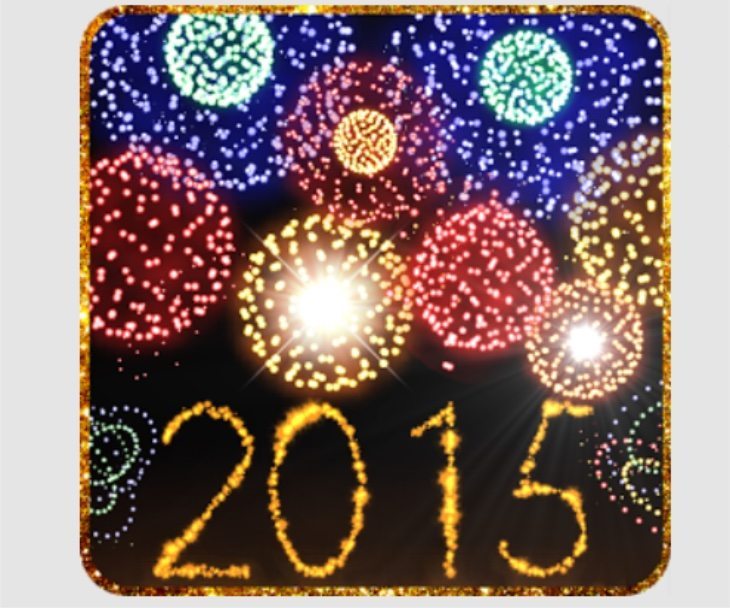 Now we're moving on to New Year iOS apps for iPhone, iPod touch and iPad. Our first suggestion is New Year Countdown 2015 Free, and it's pretty hard to say too much about this as it simply does what it says on the tin, counts down to the New Year! As well as days, hours, minutes and seconds, you can also opt to have the countdown only in seconds. This can be used every year with updates from the App Store.
Another iOS app we like is called New Year Countdown!! This app can also show the countdown in heartbeats, and users can drag the countdown display to wherever they want it. It features 5 free filters for background photos, and you can flip through background photos during the countdown. You can also use your own photos including those from Instagram and Facebook for this app, or add your own favorite song. It has customizable font types, colors, and backgrounds, and reminders for your events, and it works in portrait or landscape modes.
Our final choice of all is another iOS app titled Fireworks! Arcade. This app is for New Year and July 4th fireworks and offers a simple to use experience. As long as you keep tapping the display of your device the fireworks will keep on coming, lighting up the sky. Users can also swipe the screen to spin the sky, just as though you were spinning around under the night sky yourself. If you'd rather be still then just set the camera lock to on, and you also have the option of switching from evening to night.
We hope you enjoy our selection of 2015 New Year Apps for iPhone, iPad and Android devices, and find that at least one of them is just the one you were looking for. Remember that these are all free apps, so it's worth trying them out. All that remains for us to say is Happy New Year from all the team at Phones Review!