Alcatel OneTouch Pixi 3 series announced ahead of CES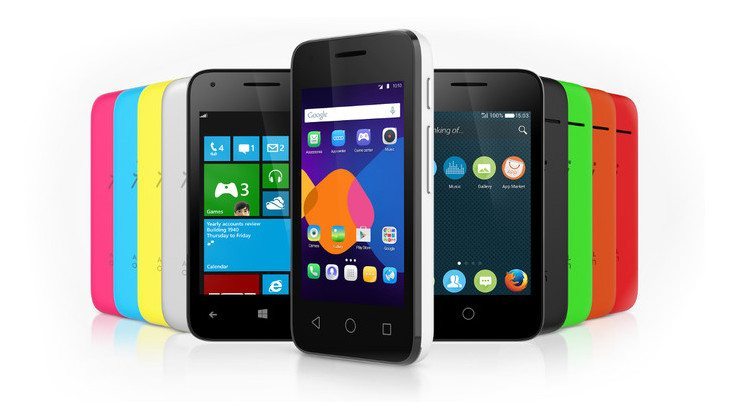 CES 2015 kicks off on January 6th and Alcatel is introducing some new smartphones ahead of the big show. The Alcatel OneTouch Pixi 3 series has just been announced, and they promise to be one of the more interesting handsets on display in Vegas.
The Alcatel OneTouch Pixi 3 lineup will consist of four smartphones. On the smaller side, you'll get a 3.5-inch and 4-inch model and if you're looking for something a bit larger, you can opt for the 4.5-inch or 5-inch Pixie 3. The 3.5-incher will only come with 3G connectivity, but the other three models will offer up 4G LTE.
Unfortunately, that's all we know about the Alcatel OneTouch Pixi 3 series specs at the moment, although we're going to assume they will be mid-range handsets. What makes the phones interesting is the fact they are touted as being "OS agnostic" which is something you don't hear every day. That means they are compatible with Android, Windows or the Firefox mobile OS.
Alcatel isn't the biggest name in mobile tech, but they've certainly grabbed our attention with the OneTouch Pixi 3 series news and the rumors of a new Palm smartphone. If that weren't enough, they also have an Alcatel OneTouch Smartwatch ready to roll. Stay tuned, and we'll be back to give you the lowdown on the new Pixi 3 series and the company's smartwatch when CES rolls around next week.