Acer Liquid Z410 specs and price announced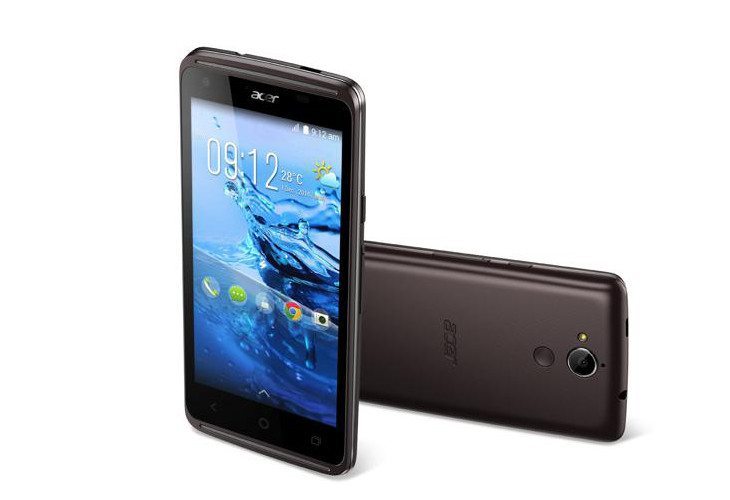 If you love smartphones and tablets, it is the most wonderful time of the year. Sure, a lot of us got new tech for Christmas, but CES 2015 gives us a glimpse of all the new gadgets in the pipeline. Acer is one of many companies getting a jump on things, and they have just revealed the Acer Liquid Z410 specs and pricing.
If you don't need the latest and greatest device in your pocket and don't want to take out a loan to pick up an unlocked smartphone, the Acer Liquid Z410 may be just the thing for you. The Acer Liquid Z410 specs reveal a 4.5-inch handset with a resolution of 540 x 960. The display isn't impressive, but the processor is one of the new 64-bit chips which has support for 4G LTE. Unfortunately, we don't know how much RAM or storage space you'll have to work with.
The rest of the Acer Liquid Z410 specs include a 2MP front-facing camera, and a 5MP rear-camera with an LED flash. The battery is said to provide around 5 ½ hours of talk time, but the size wasn't listed. Rounding things out for the Acer Liquid Z410 are DTS Studio front-facing speakers, and some Acer software features like AcerRAPID and QuickTouch.
As mentioned, the Acer Liquid Z410 specs won't blow your hair back, but it also won't break the bank. The smartphone is expected to arrive in Europe and surrounding regions sometime towards the end of February for the low price of €129.
What do you think about the Acer Liquid Z410 price and specs thus far?