The Rough and Tumble Arbor Gladius 10 tablet arrives in May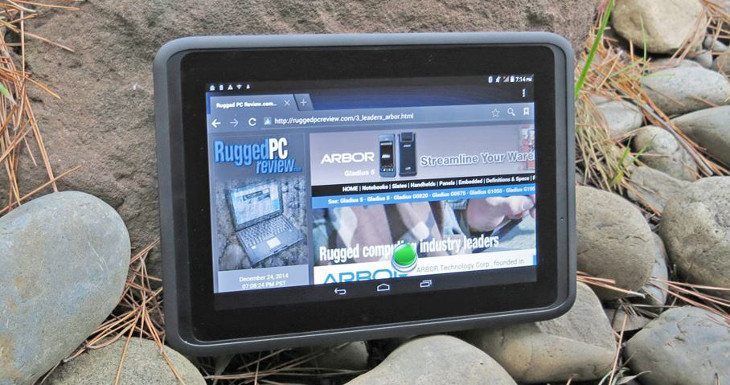 Arbor may not be a name you're familiar with, but "Gladius" is a hard name to forget. The Arbor Gladius 10 is a tough new tablet from the company, and it has just been announced a few days before CES 2015.
Arbor Solution has taken the wraps off a new Android slate called the Arbor Gladius 10. As the name implies, it is a 10.1-inch tablet, and it has a resolution 1,280 x 800. It also has raised bezels, MIL-STD-810G and IP65 certification, and rubber covers for the I/O ports. The Gladius 10 can also withstand a drop of up to 5-feet, so it certainly lives up to its tough-sounding name.
Usually "tough" tablets are sparse when it comes to specs, but that isn't the case with the Arbor Gladius 10. The slate sports an octa-core MTK MT8392 Cortex A7 processor clocked at 2.0GHz while the graphics are handled by a quad-core ARM Mail 3D GPU. You'll get 2GB of RAM and 16GB of expandable storage to work with as well, and it's all powered by a 9,300mAh battery.
The rear camera on the Arbor Gladius 10 is listed at 13MP with a flash, and the front-facing snapper is a more than respectable 2MP. All the connectivity options you'd expect are present with WiFi, Blutooth, NFC and GPS, but you'll get a slew of ports as well with a mini HDMI, micro USB 2.0, and two SIM card slots. We'd be remiss if we didn't also mention the fact it supports wireless charging and has built-in 1D and 2D barcode scanner with a trigger — something you typically don't find on tablets.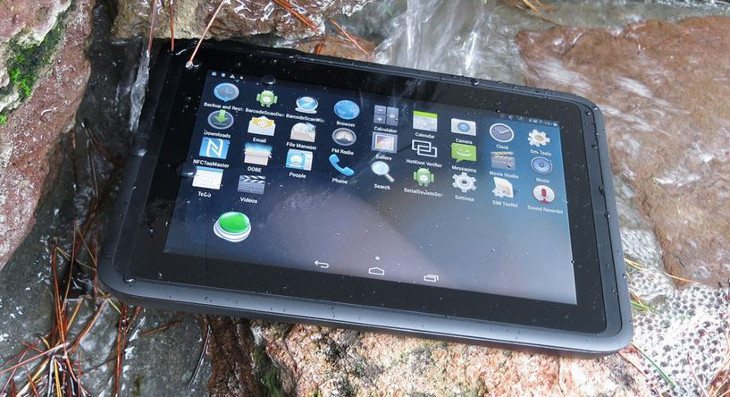 The Arbor Gladius 10 isn't going to be a slate for everyone, but it's surprisingly powerful and definitely tough. It is also not cheap as the Gladius 10 with the 1D bar code scanner is priced at around $1,030 while no price has been announced for the model with the 2D scanner. The tablet is expected to arrive in May if you're interested in checking one out.