The Dell Venue 8 7840 priced at $399 with QHD display and 3D Camera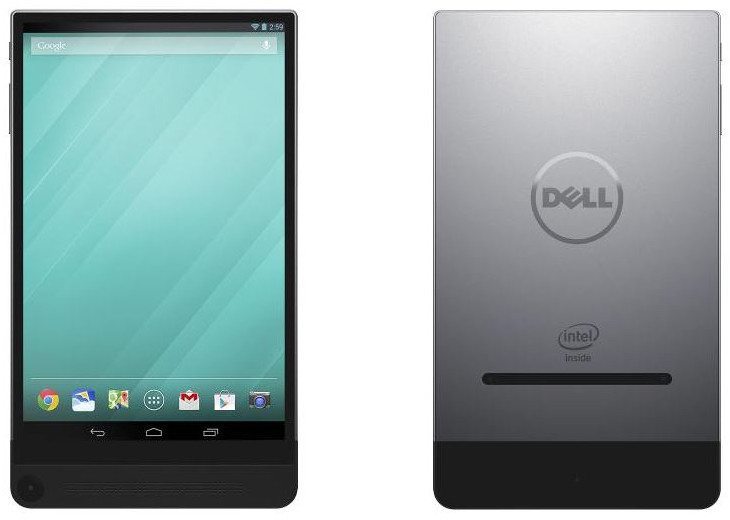 A lot of people have owned Dell computers over the years, it's a fact. Tablets and smartphones… not so much. The company is no stranger to producing slates, but the Dell Venue 8 7840 tablet is the first one we have actually drooled over.
Back in September, we took a look at the Dell Venue 8 7000, a svelte slate at only 6mm thin. The Dell Venue 8 7840 is a dead-ringer for that tablet, and just as thin at 6.4mm. It's just shown up at Best Buy in the states for a rock bottom price of $399, and while the price may seem a bit steep, you haven't seen what's under the hood.
The Dell Venue 8 7840 rocks an 8.4-inch OLED "infinity" display with a resolution of 2,560 x 1,600. Under the glass, you'll find a quad-core Intel Atom Z3500 clocked at 2.3GHz, 2GB of RAM, and 16GB of internal storage. Connectivity options include the usual suspects like Bluetooth and WiFi, but that is about all we have in regards to the innards, as the battery size isn't listed.
As mentioned, the Dell Venue 8 7840 has a 3D camera that uses Intel's RealSense technology. There's an 8MP camera that works in conjunction with a couple of smaller ones to give things a 3D feel. You'll be able to scan objects in 3D, refocus images, and pull off a slew of other cool tricks as well. The tablet will run Android 4.4, but one would assume a Lollipop 5.0 update is in the works.
The Dell Venue 8 7840 is on the high-end of the spectrum when it comes tablets, and the 3D RealSense tech is something you won't find on an iPad or the Nexus 9. The price is also hard to beat as you're getting a lot of bang for your buck at $399. The Venue 8 7840 is currently up for grabs from Best Buy in Black if you're interested in picking one up.
Via — Android Central