Original HTC One (M7) with Android Lollipop video spot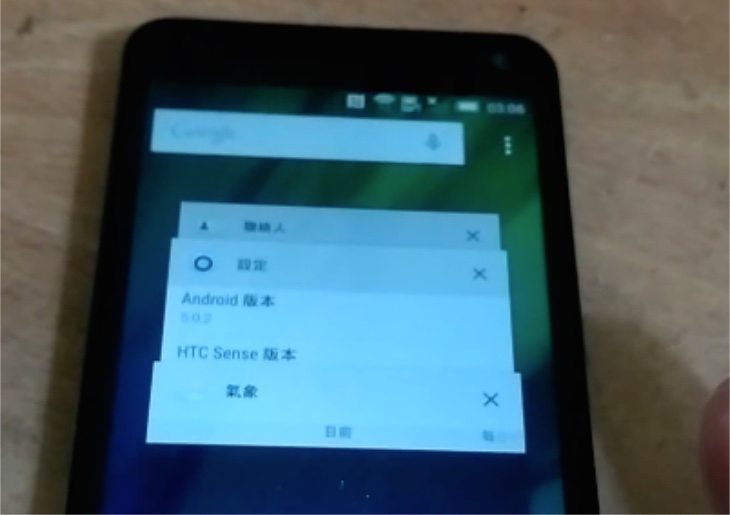 Owners of the HTC One and HTC One M8 know that the Android 5.0 Lollipop update is on the way, and many are itching to see what it has to offer. HTC pledged to deliver the update within 90 days of the final build being available, so it's expected to appear by early February at the latest. While we're waiting we can show you the original HTC One (M7) with Android Lollipop in a video spot.
The Android Lollipop update has already arrived for the Google Play editions of the One M7 and M8, and in early December HTC said it was still on track to deliver the update within the timeframe previously given. Later that month there were reports that the update could be rolling out for both phones from January 3rd, and while that failed to materialize it still looks as though it could release earlier than expected.
In the last few days there have been reports that it will arrive within one or two weeks for the One M8, and we've already seen a screenshot purported to be of the One M8 running a build of Android Lollipop. Now it's the turn of the One M7, but this time it has been caught on a brief video teaser. Below this article we've embedded a YouTube video showing the One M7 with Lollipop skinned with HTC's Sense 6 UI.
There's no narration on the video but you will see the new multitasking look with stacked cards. Users can scroll through the list or remove each app by hitting the X. There's also a demo of how a two-fingered swipe downwards will bring up the Settings menu. The video of the HTC One running Lollipop gives us further hope that this update will arrive for not only the M8 but also the M7 very soon.
Once you've taken a look at the video below it would be good to receive your comments with your thoughts on this upcoming update. Are you keen to try out Android Lollipop on your HTC One M7 or HTC One M8?
Via: Phone Arena