Sony Xperia T3 Android update arrives but not Lollipop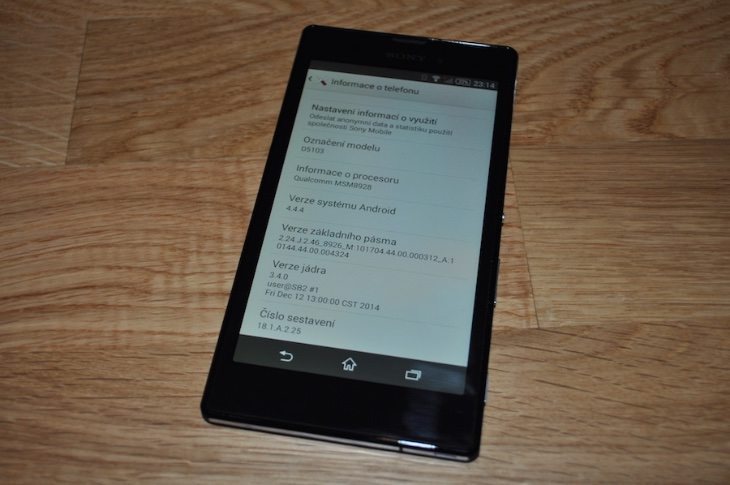 The Sony Xperia T3 smartphone released in July last year running Android 4.4.2 KitKat. Many device owners are eagerly waiting for the Android 5.0 Lollipop upgrade, and the good news today is that a new Sony Xperia T3 Android update has arrived. The bad news is that it's not Lollipop but rather a later version of KitKat.
The new official firmware upgrade is now rolling out for the Xperia T3 in both the 3G and 4G LTE variants, and it's Android 4.4.4 KitKat. It brings the build to 18.1.A.2.25 and the rollout has already reached Russia and India. Once these kinds of updates appear for some regions they usually release for other countries before too much longer. However, it's worth pointing out that it will take more time for some regions than others, and carrier times also usually vary.
Many owners of the T3 would no doubt be more impressed if the latest update for the phone was Android Lollipop, especially as the jump from Android 4.4.2 to 4.4.4 will only bring some minor changes and enhancements. However, the update will bring stability improvements as well as a Bluetooth Unlock feature for the Xperia T3.
The same 4.4.4 update for the Xperia Z2 offered improvements such as a similar UI to that of Z3 (which is set to start receiving Lollipop next month), but sadly this doesn't apply to the Xperia T3. It's always interesting to know when updates arrive for various regions so we'd like to hear from readers about this.
Are you one of the first to have received the Android 4.4.4 update for the Sony Xperia T3? If so, perhaps you could let us know and also tell us which country you are in by sending your comments to us using the box below.
Source: XDA Developers
Via: GSMArena