Microsoft Lumia 535 UK release begins tomorrow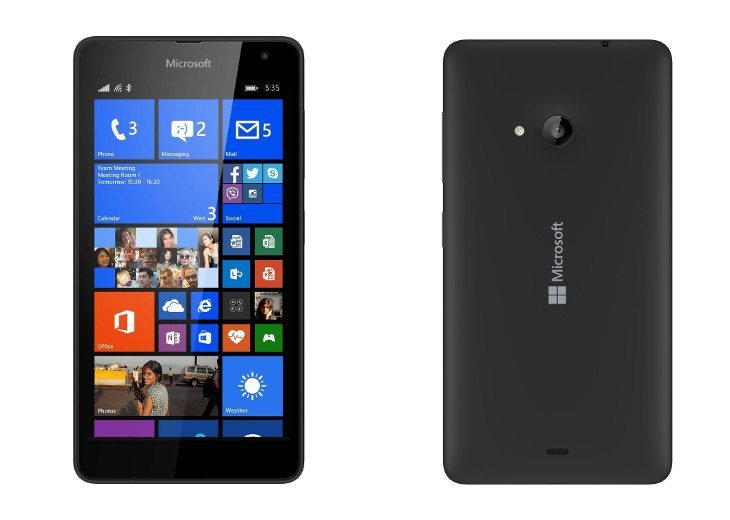 If you've been waiting for the Microsoft Lumia 535 UK release, the wait is finally over. The popular budget handset has finally landed across the pond, and you can pre-order one today from Amazon UK.
The Microsoft Lumia 535 has just shown up on Amazon UK and pre-orders are live for the Lumia 535 which is listed at £97.32 or around $146.89 in the states. It's cheaper than your typical mid-ranger, but still offers plenty of value if you need a solid backup handset or just don't want to break the bank.
If you're unfamiliar with the Microsoft Lumia 535, here's the skinny. The Lumia 535 is a 5-inch handset with a resolution of 960 x 540. It is powered by a quad-core 1.2GHz Snapdragon 200, and has 1GB of RAM and 8GB of expandable internal storage as well. Throw in a dual 5MP/5MP camera combo, a 1,905mAh battery and Windows 8.1 and you've just met the Lumia 535.
At this time, there are three colors of the Microsoft Lumia 535 available to pre-order on Amazon, and the Black one is the cheapest at £97.32. The Orange edition will set you back £117.29 while the White model is a tad higher at £118.16. All three are scheduled to be released tomorrow on January 14 as well, so you won't have to wait long to pick one up.
Are you excited for the Microsoft Lumia 535 UK release?
via – Windows Central