Oppo Mirror 3 announced with Snapdragon 410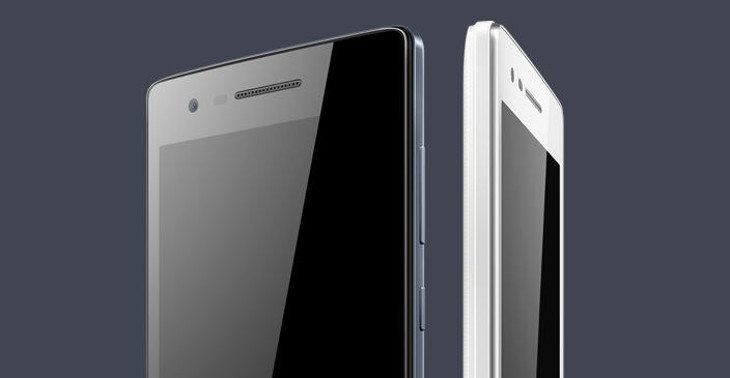 Oppo unveiled was the sapphire-backed Oppo R1C earlier today, but that wasn't the only smartphone that had lined up. The Oppo Mirror 3 has also been unveiled, and it resides on the budget end of the smartphone spectrum with its $280 price tag.
The Oppo Mirror 3 could be seen as the little brother of the R1C as it's basically a step down across the board aside from the display. The Mirror 3 has a 4.7-inch 720p display with 1GB of RAM, and 8GB of internal storage under the hood. The processer is a Snapdragon 410 instead of the 610 found in the Oppo R1C, but it will still be faster than last year's mid-range chips.
The rear camera of the Oppo Mirror 3 is listed as an 8MP Sony IMX179 while the front-facing selfie snapper clocks in at 5MP. The device will have a 2,000mAh battery with a fast charger as well. There was no mention of connectivity options, but you can look forward to a microSD slot and Android 4.4.4 with Color OS on top.
If you're looking to pick up an Oppo smartphone, you'll certainly have several options to choose from this year. The Oppo Mirror 3 can't stack up to the R1C or Oppo N3, but it looks to be a solid choice for a budget device if you like the brand. There's been no word on an international rollout, but the Mirror 3 is currently priced at around $280 in China.
Via – GSMDome