Nexus 6 problems with rear cover reported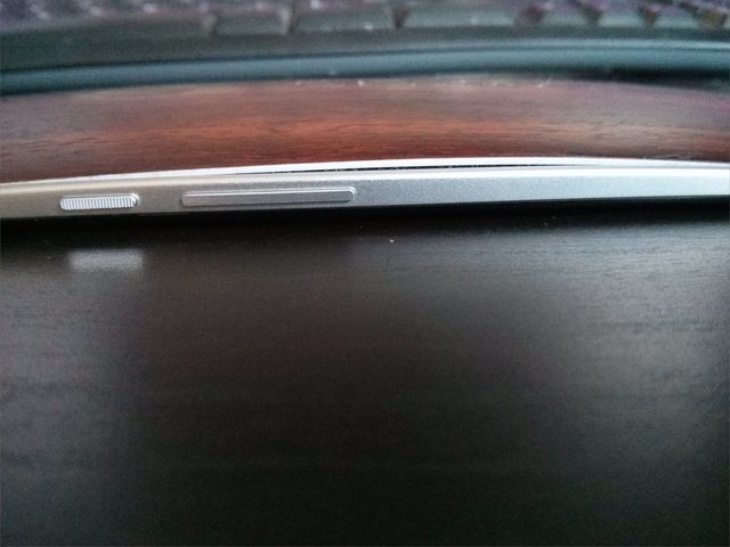 New Google Nexus devices are always in demand and the Nexus 6 made by Motorola is no exception. The handset released in November and stepped up in screen size as well as price, and many people are enjoying this phone and the delights of Android 5.0 Lollipop. However, we now hear that Nexus 6 problems with the rear cover are being reported.
Previously we've discussed some problems with the Nexus 6 related to the Android 5.0 Lollipop software, but this new issue is purely concerned with the handset itself. Some users have taken to Twitter, Reddit and other forums to say that the back panel of the phone is defective as it is falling off or peeling away. There are varying thoughts about why this is happening, and it could be that there's a problem with the glue used by Motorola to secure the back panel. Another train of thought is that it could be an expanding battery pack that is causing it.
While some users say that it has taken some time for the back cover to come away, others say that the rear panel fell off as soon as they unboxed their new handsets. Interestingly Motorola has acknowledged that the back cover has come unglued in "a few" cases, but hasn't gone into further detail about the reason behind this. Users are reporting that the company has offered replacements to those affected as you can see in the Tweet below, while others say they have been offered a free case for the device.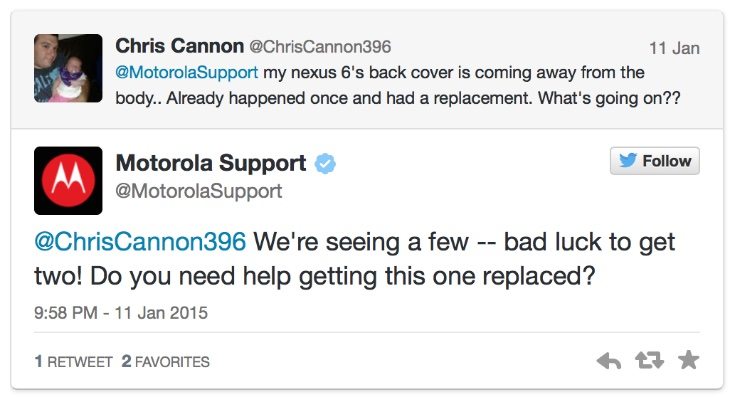 Although it would be better to think that this is simply an issue with the glue fixing the back cover in place, there does seem to be evidence that it could battery expansion. This could be a safety issue and some customers say they have been advised to carefully dispose of their Nexus 6 batteries. For example one commenter over on the XDA forums advised other Nexus 6 owners to check for battery expansion as a reason for the back cover coming away. They said that they were given a replacement unit and T-Mobile told them to safely dispose of the previous phone at a dump. However, they kept it in a fireproof box to see what would happen and say that the battery carried on expanding and completely took off the back cover.
While it's clear that this is a problem affecting some Nexus 6 units, it's difficult to know whether this is a widespread issue or whether it has just affected a small amount of handsets. It would be good to hear from readers who have the Google Nexus 6 about this. Have you noticed any problem with the rear cover of your device coming away, or has it been perfectly fine? Drop us your comments in the box below.
Via: TechTimes