Lumia 1320 Denim update starts rolling for some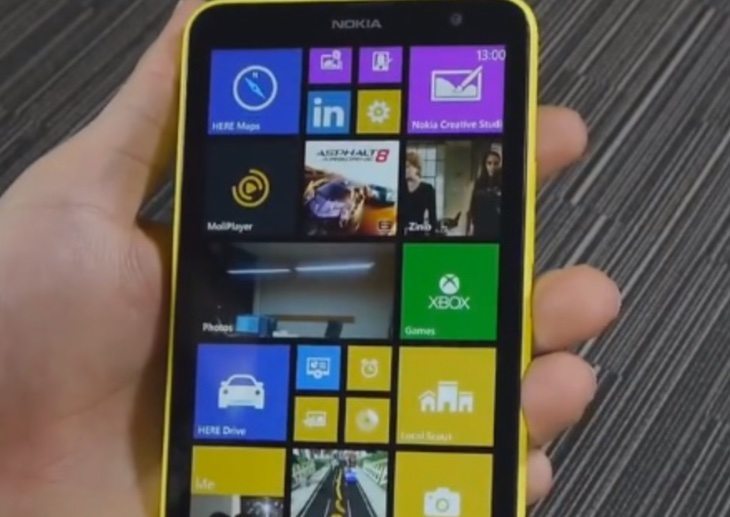 The massive Nokia Lumia 1320 phablet released at the beginning of last year, and owners of the device may have been waiting for Microsoft's Lumia Denim update to arrive. There's promising news today on that score, as the Lumia 1320 Denim update has started to roll out for some users of the device.
Microsoft Lumia Denim has been rolling out to various devices over the last few months. These include the Lumia 1520, Lumia 930 and Lumia 830 in Europe and also the Lumia 525 and 520 in India. Now it's the turn of owners of the Lumia 1320. It's reported that the update has now arrived in Portugal, as users of the Lumia 1320 there have started receiving prompts to install it. Indeed GSMArena reports that a reader shared a photo of his phone showing this.
While this is certainly good news, we'll remind readers that these kinds of updates usually roll out in phases over several weeks and sometimes months. Therefore you may need to be a little patient while it's pushed out to various regions and carriers, but at least you know it's on the way.
The Lumia Denim upgrade is compatible with many more devices yet, so it's likely we'll be hearing much more over the coming weeks. You can see the full compatibility list of Lumia devices for this update at the source link below. Meanwhile in two more days we expect to hear more about the upcoming Windows Phone 8.1 GDR 2 update as well as Windows Phone 10.
If you have the Lumia 1320 we'd like to hear from you once your device receives this update, so that we can get an idea of how quickly it's spreading. Let us know what you think of the Lumia Denim update and of course the country you are in by sending your comments.
Source: GSMArena