HTC One M9 Plus specs and photos have arrived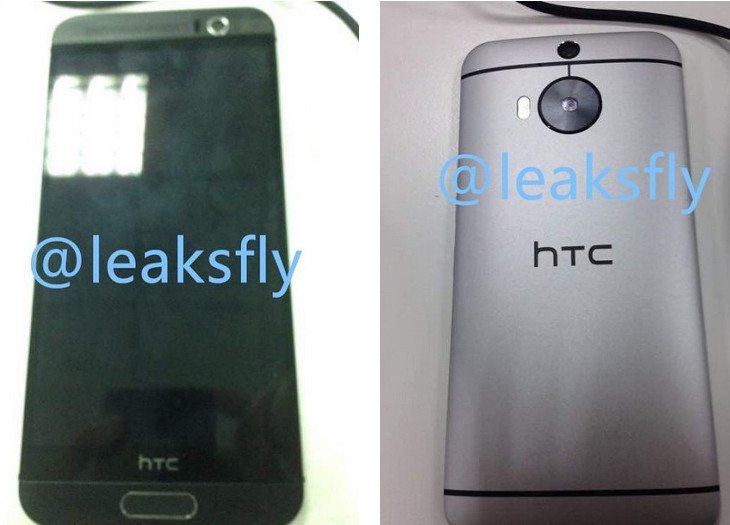 Unless you live under a rock, you know the HTC One M9 is coming to MWC next month and a smartwatch is said to arrive alongside it. Well, there may be another handset in the works as well as the HTC One M9 Plus specs have just been leaked online.
Before we even get into the HTC One M9 Plus specs, keep in mind HTC supposedly has had several "Prime" models of their flagship in the works, and none have ever seen the light of day. That said, the HTC One M9 Plus photos may show the device we were supposed to receive last year, but reworked with new innards for 2015.
First up are the HTC One M9 Plus photos which show a device that looks like it belongs in the HTC One family. The front lines up with what we've seen from other One M9 leaks, but with the bottom speaker missing and replaced by a home button. On the rear, you'll see the Duo Cam is back along with an enormous rear sensor.
The rumored HTC One M9 Plus specs show a beast with a Snapdragon 810, 3GB of RAM and a fingerprint scanner on the home button. The display is said to be 5.5-inches and it will carry a resolution of 2,560 x 1,440. That would put the M9 Plus specs on par with most of the flagships we'll see in 2015 aside from the few that will come with 4GB of RAM.
As mentioned, take the HTC One M9 Plus rumors with a grain of salt as we've been down this road before with HTC. We hope they prove us wrong this year, and there's a good chance they will as the company could be left in the dust if they don't start adopting flagship features like fingerprint scanners and QHD displays.
via – GizmoChina   source: @leaksfly