The KiiTAG 2 puts a Digital Swiss Army Knife on your Keychain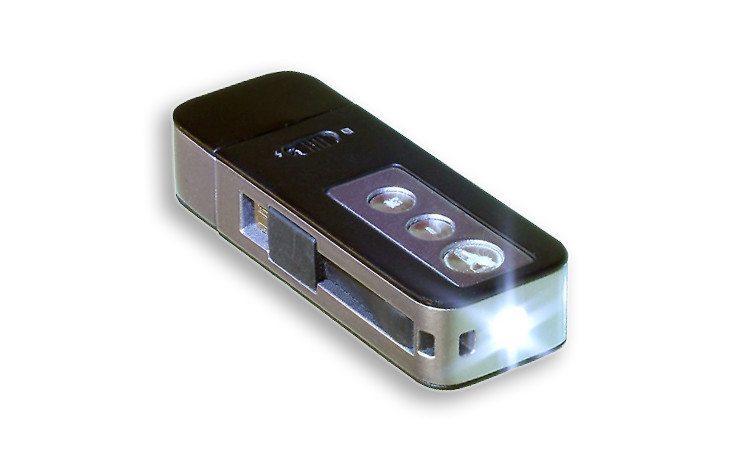 Kickstarter has launched some interesting mobile gadgets over the years, and the KiiTag 2 would certainly fall into that category. The project hasn't reached its funding goal yet, but it's something you may one to look into if you've ever dreamed of having a Digital Swiss Army device.
The minds behind the KiiTAG 2 wanted to create one gadget that could accomplish a number of functions while remaining small enough to carry in your pocket. Somehow, they managed to create a Swiss Army Knife for the digital age with the KiiTAG 2, and it's made to work with your favorite Android or iOS devices.
Inside the KiiTAG 2, you'll find flash storage that will allow you to keep a few files on the ready. If you happen to lose your KiiTAG 2, it's not a problem as it has a "Key Finder" function that can help you find using cloud-based community search tools. There is also a flashlight built in to the device, a compact battery with 2 hours of charge time, and micro USB/Lightning cable that lets you charge up or sync up for file transfers.
In addition to the features we've mentioned, the KiiTAG 2 digital tool has a couple of shortcut buttons that open things up when used with the official app. Those functions include Sound Effects, Auto Messenger, Phone Finder, Remote Camera Shutter and Fake Phone Call. Those features work with Android or iOS device, but if you rock an Android handset you can also use the KiiTag 2 to answer your phone remotely or do voice recording.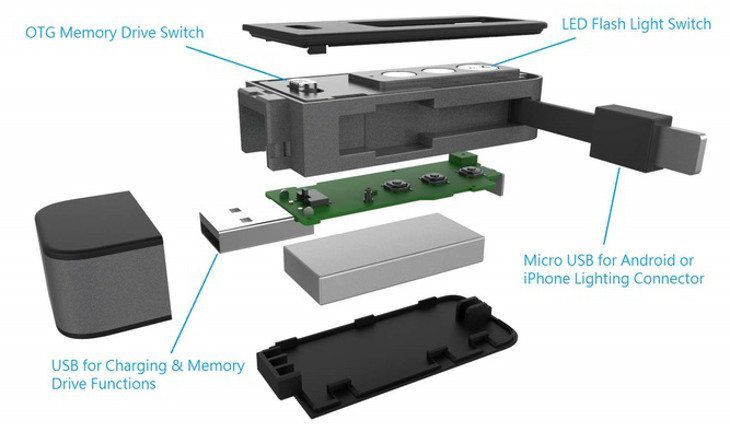 The KiiTAG 2 accessory is about halfway to their funding goal of $20,000 at the time of this writing, and it's being put out by Life N Soul, a company who knows a thing or two about mobile accessories. Needless to say, we don't foresee any snags with this particular project, and there are 57 days left in the campaign if you're interested in the gadget. As for the KiiTAG 2 price, you can get an "Early Bird" 8GB KiiTAG 2 for $40 while the 16GB model is listed at $50. Those prices are only for the early bird tiers, and are good for both Android and iOS versions of the KiiTAG 2.