LG G3 for US gets Android Lollipop update tantalizer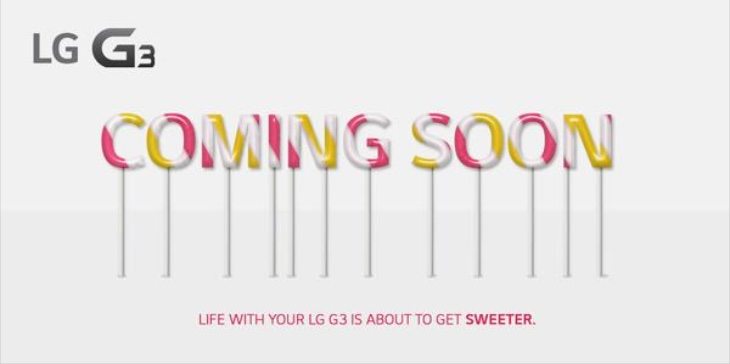 Although the Android 5.0 Lollipop update is slowly extending to more devices, there are plenty of owners who haven't got sight of it yet. The upgrade started to roll out to the LG G3 in some regions a while back, with UK owners joining the club last month. Now the LG G3 for the US has received an Android Lollipop update tantalizer.
One of the things that can be frustrating for devices owners is when some markets have the latest update and yet they are still waiting. It's often the way with Android updates that they appear for one region but can take weeks and even months longer to reach the device in all countries.
As well as the UK, owners of the LG G3 in South Korea, Poland and more have already received Android 5.0, but US carrier versions of phones are often among the last to receive these updates. Now though it looks as though owners of the G3 won't have to wait too much longer.
Introducing Lollipop: a sweet treat for your #LGG3. pic.twitter.com/yg0qPqgzjM

— LG USA Mobile (@LGUSAMobile) January 23, 2015
LG USA Mobile is teasing US owners of the device and took to Twitter yesterday to say, "Introducing Lollipop, a sweet treat for your LG G3." The tweet contains an image of lollipops that spell out the words "coming soon." We doubt very much that the company would issue this tweet if the update was not imminent, as it would simply cause further frustration if that were not the case.
If you're one of the many users of this device stateside, while you're waiting you might enjoy a taster of what you can expect. We recently shared a video review of Android Lollipop on the LG G3, so do check that out at the link if you want to see more. As soon as we hear further about the Android 5.0 Lollipop release for the LG G3 in the US you can be sure we'll let readers know.
Are you in the US and keenly waiting for Android Lollipop for your LG G3? Do you get impatient at how much time it takes to receive updates for your devices? Let us know with your comments.