Asus wants to bring up to 7 days battery life to the ZenWatch 2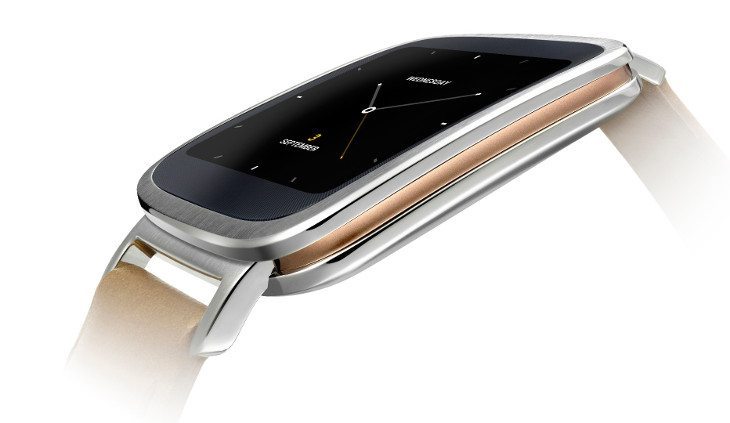 We saw a number of smartwatches released last year, and the Asus ZenWatch was one of our favorites as it was a bit different from the pack. Like most of its competitors, the battery life wasn't great, but that may change with the ZenWatch 2 as the company would like to provide you with 7 days worth of juice.
Over the weekend, Asus threw a years-end party and at the event Chariman Jonney Shih chatted it up with the press. One of the tidbits to come out of the conversation involved the ZenWatch 2, and Shih had some interesting things to say about the next generation of the ZenWatch.
According to Shih, there is still room for improvement on the ZenWatch, and he thinks the processor and OS should be "simplified" to deliver more battery life. Instead of 2 days, he believes they should be able to get around 7 days of power from a more streamlined setup. Needless to say, he didn't mention the word "battery" so this could mean a couple of things.
The ZenWatch currently has a Snapdragon 400 under the hood, and a new 64-bit Snapdragon 410 processor or a "wearable" SoC could increase the battery life in the ZenWatch 2. Unfortunately, they may get rid of Android Wear and take a different approach considering the OS was mentioned. We won't even speculate on what they'd use, but we're guessing it would be the companies own creation based on Android.
Asus updating the chip in the Asus ZenWatch 2 should come as no surprise as we would expect them to update the internals in the smartwatch. Shih's mention of the "OS" may be troubling to some that hoped to see Android Wear on the next generation of the smartwatch. Keep in mind, we're just speculating at the moment as only the folks at Asus know what the ZenWatch 2 will bring to the table.
What would you think about a ZenWatch 2 with a new OS?
via – GforGames     source: FocusTaiwan.tw