Would have liked a Nexus 6 fingerprint sensor? Blame Apple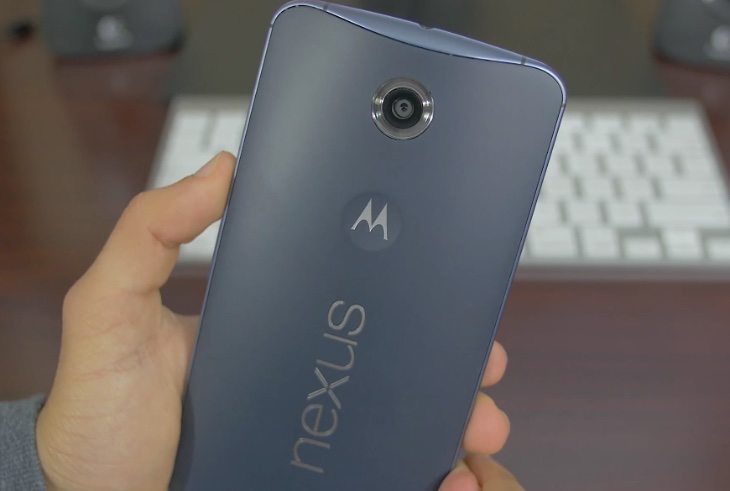 The Google Nexus 6 is a top-end device with an impressive array of specs and features. Just a few of these are a Quad HD resolution display, optical image stabilization, and wireless charging, but one thing it doesn't have is a fingerprint scanner. If you would have liked a Nexus 6 fingerprint sensor you may be interested to hear that you can blame Apple for it's non-appearance.
Apple's Touch ID fingerprint sensor has featured on the iPhone 5S, iPhone 6 and iPhone 6 Plus, and some smartphones from other manufacturers now have fingerprint sensors in one form or another such as Samsung's Galaxy S5 and Galaxy Note 4. Some may have expected the Motorola Nexus 6 to also have this premium feature and it seems it would have had, if it hadn't been for Apple.
It seems that originally the Nexus 6 was planned with a fingerprint sensor in the position of the dimple on the back. It's reported that Motorola has been working on fingerprint recognition for its devices with AuthenTec since 2011. However, in 2012 Apple acquired AuthenTec with the intention of a Touch ID sensor using the company's technology. Motorola then had to seek out another source of this technology but this wasn't available at the required standard to make the Nexus 6.
This interesting snippet of information came from former Motorola CEO Dennis Woodside in an interview and enlightens us to why this feature didn't make the Nexus 6, and why there's a dimple on the reverse. Interestingly Woodside also feels that a fingerprint sensor "wouldn't have made that big a difference," and a study of Nexus 6 firmware files shows that support for a fingerprint sensor was indeed dropped in the later stages.
It would be good to hear what you think about this. Do you think the Nexus 6 is lacking just because it doesn't have a fingerprint sensor? Maybe this feature wouldn't have made any difference to you in your decision to buy the phablet or not? Drop us your comments in the box below.
Source: Telegraph
Via: Android Central