iPhone 6 Plus A8 chip beaten by Galaxy S6 Exynos 7420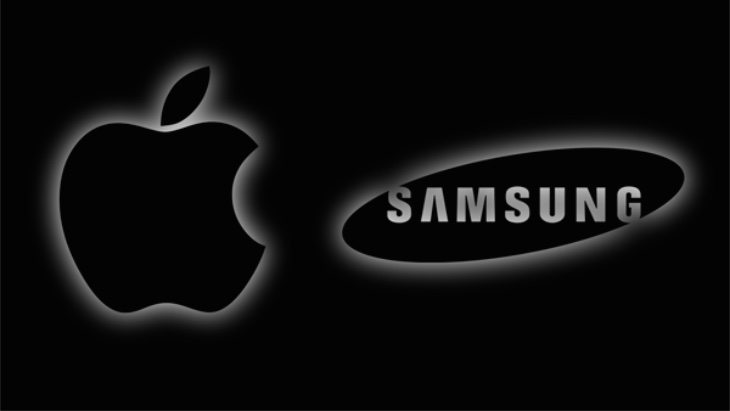 The upcoming Samsung Galaxy S6 is hugely anticipated and is widely believed to be packing an Exynos 7420 chipset. On the other hand the iPhone 6 Plus released last September and sports the new A8 processor offering an impressively zippy performance. However, the iPhone 6 Plus A8 chip has been beaten by the Galaxy S6 Exynos 7420 in benchmark testing, good news for those waiting for the next Samsung flagship.
There has been plenty of news just lately about the Samsung Galaxy S6, which was rumored for some time to be coming in two variants with either an Exynos 7420 chipset or a Qualcomm Snapdragon 810. This would not have been unusual, as Samsung has previously released high-end devices in two processor variants for different regions. However, recently it was reported that Samsung is likely to ditch the Snapdragon chip and use only the Exynos 7420 for the Galaxy S6 instead.
This Exynos chip appeared on the Geekbench database yesterday and gained notably high performance scores. These were 1520 for single-core and 5478 for multi-core. Earlier today we brought news that its Geekbench results were higher than that of the upcoming HTC One M9, which has also just appeared on the popular benchmarking site. Now SamMobile has compared the A8 chip of the iPhone 6 Plus to the Exynos 7420 and there's a very significant difference in favor of the Samsung Exynos chip, as shown in the image below.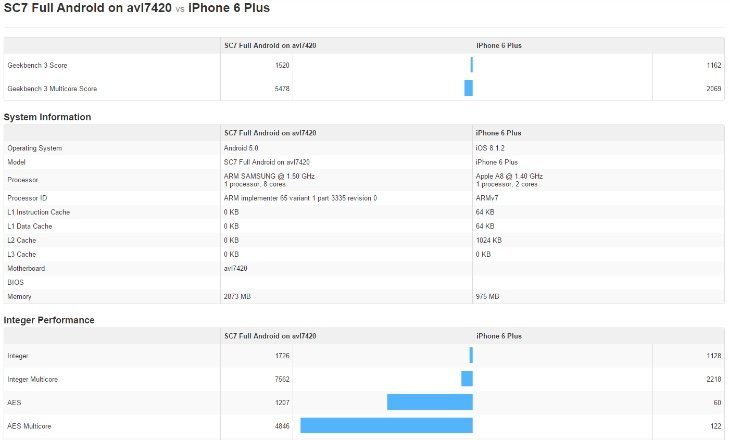 While this isn't altogether surprising as the Exynos is a newer chip, it's worth noting that the 7420 also offers improved performance over Exynos chips on earlier smartphones from Samsung. This is said to be because the company is attempting to bring the Galaxy S6 software to a near-stock Android experience, so that a real-world performance that tallies with benchmark scores is more achievable.
It looks as though this is a strike for Samsung in its battle against Apple's iPhone, and we can't wait to see the next flagship in action when it's launched. In the meantime you may also be interested in some recent camera specs news for the Galaxy S6. It would be good to hear your views on this so why not send us your comments.