Saygus v2 pre-orders begin on January 29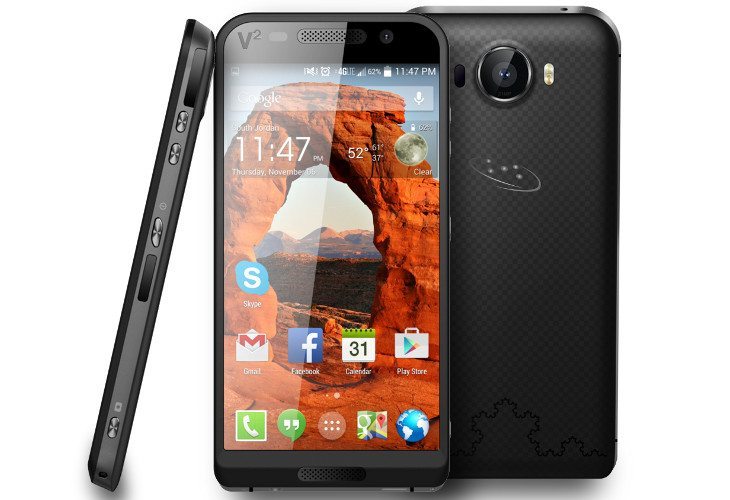 The Saygus V2 is a mysterious device that many thought wouldn't see the light of day. Well, it was shown off at CES earlier this month, so it does indeed exist. It's also getting ready to roll out soon as the Saygus V2 pre-order period beings on January 29.
Saygus hasn't announced the Saygus V2 release date yet, but pre-orders for the handset will begin this Thursday on January 29. If you sign up to pre-order the smartphone early, you can qualify for a discount or possibly free swag. When you actually pre-order the Saygus V2, you will get limited edition accessories to go along with your shiny new handset.
If you didn't catch our previous coverage of the Saygus V2 and are wondering why it's so special here's the skinny. The Saygus V2 specs show that it's on par with most flagships with a 5-inch FHD display, 2.5GHz Snapdragon SoC, and 3GB of RAM. The 21MP rear camera is nothing to scoff at either, and the massive 13MP sensor on the front will ensure you take sharp selfies.
The Saygus V2 has a slew of cool features as well like Harman Kardon sound tech, multi-boot support, new waterproof technology and Qi Charging. Did we mention the Biometric Fingerprint scanner on the "side" of the device? It has one of those, and if 64GB of standard storage isn't enough there are dual microSDXC slots that allow for up to 256GB more. Impressed?
Last year the OnePlus One surprised us by how cheaply they could produce a Flagship handset, and while the Saygus V2 price won't be nearly that cheap, it's a different animal altogether and an absolute beast. We're still unsure of the Saygus V2 price at this time, but it's expected to arrive at under $600 unlocked. If you're interested in the Saygus V2, hit up the link below to get your pre-registration on.
via – Android Central