First iOS 9 benchmark sighting on an iPhone 6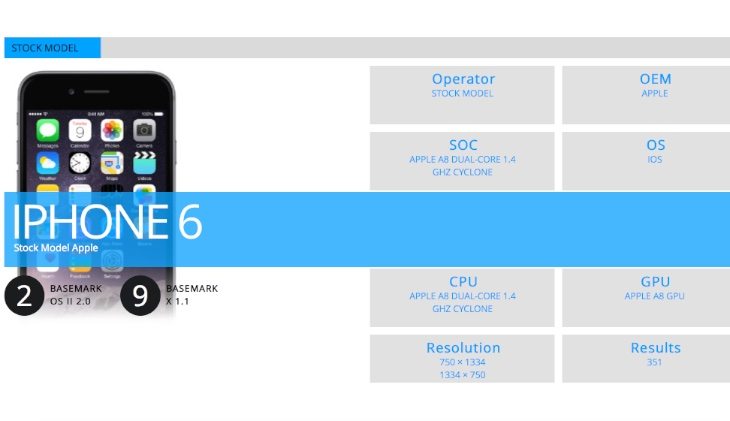 If you're a fan of Apple devices you will already know that the company usually releases a major new upgrade to its mobile operating system once a year, with incremental updates in between. iOS 8 made a public release in September last year and so we expect iOS 9 to be made available around the same time this year. Now we have news of the first iOS 9 benchmark sighting running on an iPhone 6.
Although generally announces new major versions of iOS at WWDC which typically takes place in June, the normal pattern is that it releases to existing iOS devices just ahead of the new iPhone. Hence, iOS 9 is likely to arrive for end users just before the iPhone 6S / iPhone 7 in September or October 2015. Although there are still many months before that time we will see an increasing amount of news on iOS 9 before then, and that's already started with this benchmark spot.
The Basemark OS II database has revealed a benchmark for an iPhone 6 running iOS 9, so it's clear that the upgraded operating system is already in the pipeline. The performances measured are pretty much on a level in most aspects with the results of iOS 8, as shown in the image below. However, we shouldn't take a whole lot of notice of the scores for now as there are many months left to hone the update. Plus we should remember that iOS upgrades are more about other improvements and new features.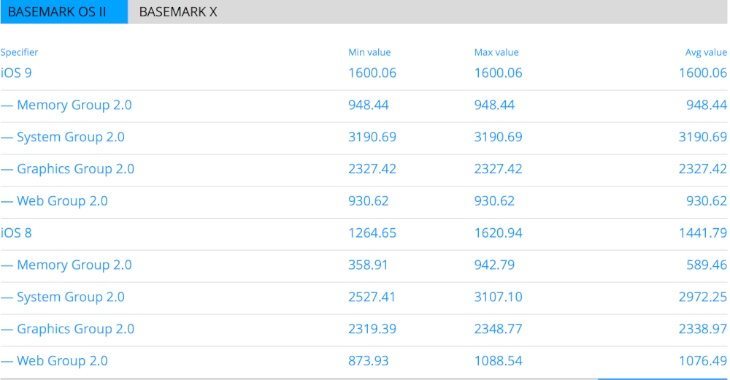 Prior to a public release iOS 9 will be seeded to developers for testing leading to a final build, so really what's more interesting here is the first evidence of the software in development. While we wait for more on iOS 9 you may be interested in our earlier article today about the release of iOS 8.1.3, which has just arrived with bug fixes.
Do you keep your eyes open for news on the new iOS number every year? What would you like to see Apple add to the next significant software upgrade in the way of new features for iOS 9? Let us know with your comments.
Source: Rightware
Via: GSMArena