Chelsea vs Man City latest news and live scores countdown apps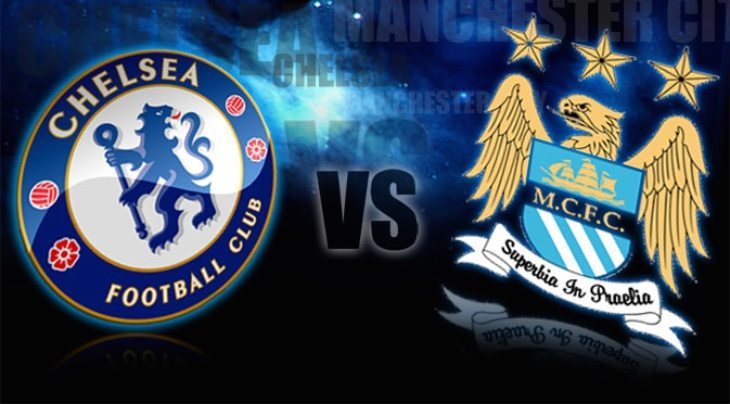 There's plenty of Premier League football action taking place today and one match that's grabbing plenty of headlines sees Chelsea FC take on Manchester City. This should be an interesting game with Diego Costa out due to suspension and Frank Lampard returning to his old stomping ground Stamford Bridge. You can keep informed on all the Chelsea vs. Man City latest news and live scores with two countdown apps for Android and iPhone.
A victory for Mourinho's men today could put the Blues 8 points ahead at the top of the table with the Sky Blues in second spot. A series of Football Alarm apps are getting some excellent ratings at the moment, and two in the series cover Chelsea and also Man City. Diehard fans of either club will enjoy these apps as they have a lot to offer. Features of the app include live commentary, latest breaking news, match updates with live scores, results, standings, and transfer rumours.
A very neat feature is a countdown with the timer showing the amount of days, hours, minutes and even seconds until the next match. This same page also shows the fixture, date and time with a backdrop of crowd chants specifically from the club you support. It will sound an alarm 30 minutes before kick-off, and usefully it shows this in local time for wherever you are in the world, so you'll always know when a match is about to start.
This is a free app, and we'll stick strictly with the order of the match today and give download details for the Chelsea version first. The Chelsea Alarm app for iOS can be found on iTunes and it's compatible with iPhone, iPad and iPod touch running iOS 7.0 or later. The Chelsea Alarm for Android app is on Google Play and is compatible with devices running Android 3.0 or later.
If you're a City fan you can download the Manchester City Football Alarm app from iTunes. Alternatively check out the Man City alarm Android app from Google Play. Compatibility remains the same as for the Chelsea versions of Football Alarm and it's also free.
With the big match only a few hours away there's no official confirmation of starting lineups yet. However, Chelsea's Cesc Fabregas and Branislav Ivanovic are doubtful because of injuries. Meanwhile for Man City Yaya Toure and Wilfried Bony are out as they are at the Africa Cup of Nations, although Samir Nasri could be making a return after injury.
There's still plenty of time to check out either of the above apps before today's Chelsea vs. Manchester City fixture. Will you be trying the Chelsea Alarm or the Man City version? Why not let us know what you think of these football apps by sending us your comments using the box below.