Moto G 4G (2015) price and release for some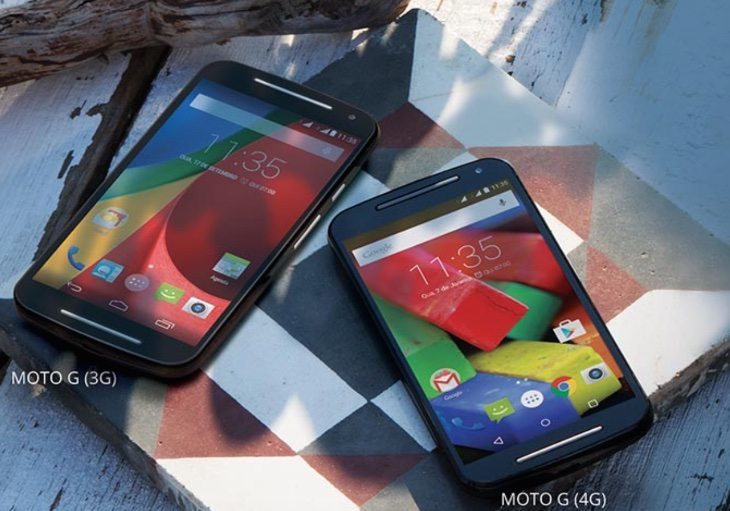 The second-generation Motorola Moto G (2014) hit the shelves last September in both single SIM and dual SIM models. In December we reported on signs that a 4G LTE Moto G 2nd gen was on the way and without any fanfare the device has already gone on sale. We have details of the Moto G 4G (2015) price and release for some, and many will be pleased to hear that the LTE model is now available.
The original Moto G released in November 2013 and was followed by a 4G LTE variant in June 2014. Therefore it was expected that a 4G version of the second-generation Moto G would also eventually appear. It first showed up last month on the Motorola Brazil website in a 16GB model, but there was no price listed. Now the phone's specs and price are out in the open and the device is up for grabs in the country. As the LTE version of the first Moto G was a bit hit we imagine it will be available in further markets soon.
The Moto G 4G (2015), aka Moto G LTE (2nd gen), has similar specs to the standard model of the phone although there are also some differences. It has the same 1.2GHz Snapdragon 400 quad-core processor, 5-inch display with resolution of 1280 x 720, 8-megapixel rear camera, and 2-megapixel front-facing snapper. However, instead of 8 or 16GB models for internal storage it's only available in a 16GB version, and it also has a larger battery at 2390 mAh, making it around 6g heavier than the non-LTE variant.
The new 4G LTE Moto G 2nd gen is a dual SIM device, and rather than releasing on Android KitKat it runs near-stock Android 5.0.2 Lollipop out of the box. The phone is up for grabs in Brazil for BRL 899, and that roughly equates to $335, £222 or Rs. 20,800. However, if this more costly than you expected we should point out that prices in Brazil are higher than for many other regions, and pricing is likely to vary from market to market.
If you've been waiting for a 2nd gen Moto G LTE smartphone then this is promising news, and we'll be keeping an eye out for availability elsewhere. In the meantime it would be good to receive your comments. Are you happy to hear that the Moto G 4G (2015) smartphone is now on sale, at least for some?
Source: Motorola Brazil
Via: GSMArena