FIFA 15 UT user frustration over issues grows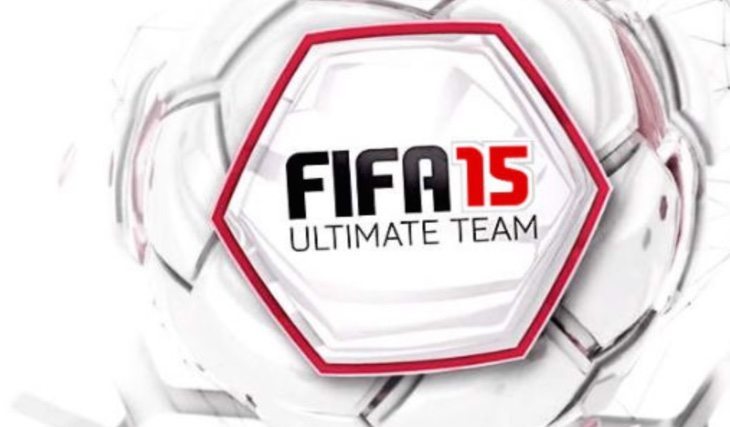 FIFA 15 Ultimate Team is a massively popular app on the Android and iOS platforms and a big part of the EA Sports portfolio. However, we've been documenting problems with the app for several months now, and every time an update appears we are hoping for fixes. It's clear to us that FIFA 15 UT user frustration over these issues is growing, and it's pretty shocking that a company the size of EA Sports hasn't managed to smooth out all the glitches with the game so far.
Despite the many problems that are reported with the Ultimate Team app we should say that many gamers who haven't encountered difficulties (mostly connection and crashing issues) have nothing but praise for it. However our comments and email inboxes are still bulging with complaints about the app from readers who are wondering when EA will sort the app out once and for all. In mid-January we reported on the latest FIFA 15 Ultimate Team update on the App Store and Google Play Store, and very quickly it became apparent that many users were still having problems or facing new issues.
Now over three weeks later the annoyance among users is intensifying but EA still doesn't seem to be listening. There are plenty of comments by users on the app descriptions venting their frustration, and who can blame them! For example on Google Play one user commented a few days ago, "Connection to server sucks. Have to relaunch the game multiple times to connect it to the server. Give option of offline gameplay as was in fifa 14. Games of the week can be played only once per match which sucks. Also, replays can only be watched for goals and nothing else, which sucks as replay functionality was there for any point in the game in fifa 14."
Another person said, "Server problem almost all the time Why can't I login into my account..it keeps saying that I've logged on into another device? Which I didnt..I already invest lots on it..u sucksss EA." Yet another user commented, "GLITCHES. I hate this game, because it says error to server when I'm connected to a perfect Internet connection and it says somebody bid but I know nobody did that and red cards why can't they sit out next game. It's still not working, fix this stuff." Another player commented today, "So many problems and yet EA keep fobbing me off when I get hold of them. Great game but too many problems."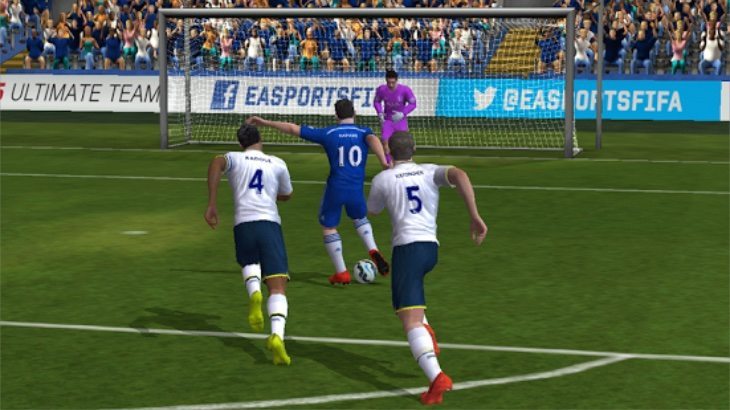 Meanwhile on the App Store one angry user commented today, "Disappointed is one way to say it, just in case anyone who develops this game actually reads these reviews I would have made it a 5 star rating, however the servers crash or the 'unable to connect to the server' message comes up. What was most annoying is I spent a good week or too racking up my money and player skill. Trophies for cups I had won only to come to it after putting my son to bed, to yet again get the server issue message, when it eventually connected it had wiped all of my progress and I now have to start from ground up with it allowing me to choose my starting squad again."
We've also received many comments from Phones Review readers. One reader wrote, "Whenever I claim my rewards on the game it says 'the objectives are currently unavailable Please try again later' And I had an 83+ rated BPL team ALL GONE. I mean what the hell EA this game. FIX NOW OR ITS A CRAP GAME. Oh my god." Another reader commented, "When I open the app, it shows me the message 'we are sorry but there has been a problem connecting with EA Servers'. I press retry and it comes back again and after trying 2-3 times it connects and opens up and instead of showing my facebook profile picture and name, it just shows 'Facebook User'. When I play a match and return to the main screen the app crashes and when I open the app again it just gives me starting packs to choose from as if I am starting from beginning. Someone please help me because I have spent so many hours in trying to create an amazing team with golden players and I don't want to lose them because of some stupid server error."
We're taking into account that there a vast amounts of FIFA 15 Ultimate Team players who are not having problems, but there are evidently plenty of users who are really having trouble with the app and they should not be ignored. A new more thorough update is required to resolve these issues once and for all, but whether EA is listening is anyone's guess. We'd like to hear from readers about this.
Are you still having problems with FIFA 15 Ultimate Team for Android or iPhone? Maybe you're appalled that EA still hasn't sorted out the issues with this app? Let us know with your comments.