Micromax Joy X1800, X1850 bargain price feature phones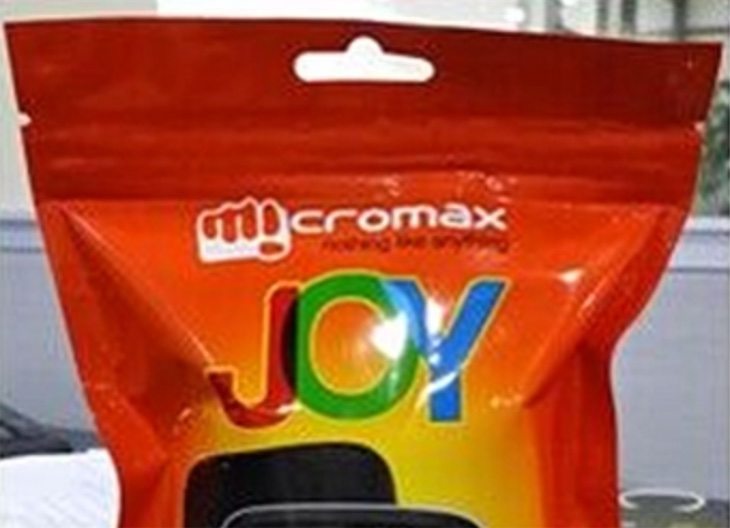 There's always a huge amount of interest in new top-end smartphones that release, but it's important to remember that for some buyers a cheap feature phone is all that's required. Two new Micromax phones have just released for the market in India with low, low price tags. We have information on the Micromax Joy X1800 and X1850 bargain price feature phones, including specs and more.
For some customers a new feature phone may be their first experience with a mobile device, while others may be smartphone owners who want a low-cost backup handset. The new Joy line from Micromax save on costs as they are packaged in pouches rather than boxes to keep prices as low as possible. The Micromax Joy X1800 is already available and is priced at just RS. 699 while the Micromax Joy X1850 has a price of Rs. 799 and will arrive for sale in around a week.
Both of these are dual SIM handsets with FM radio and Bluetooth support. The Joy X1800 has a 1.7-inch TFT display with resolution of 160 x 128, 4GB of expandable storage, a 0.08-megapixel rear camera, and 750 mAh battery. This is said to be good for up to 235 hours on standby or 3 hours of talktime. The Joy X1800 measures 105mm x 44mm x 14.7mm.
The Joy X1850 has measurements of 114.5mm x 50.5mm x 15.8mm and a slightly different design to the X1800. Specs are similar but the X1850 has a 1800 mAh battery for up to 642 hours on standby or 7.5 hours of talk time. Micromax Informatics Ltd CEO Vineet Taneja said at the launch, "We introduce products which offer great value to the consumers. With the launch of Joy series, we have taken a lead yet again by offering a unique combination of innovative packaging and great value through our offerings."
Have you been considering purchasing a new feature phone? If so do you think the Micromax Joy X1800 or Joy X1850 is what you're looking for? We're always interested to hear from our readers.
Source: NDTV Gadgets