Upgraded Meizu M1 specs show 2GB of RAM
The Meizu M1 smartphone has only been out in the world for a few short weeks, and it's already become a very popular handset. If you weren't impressed by the Meizu M1 specs initially, you may be interested in the upgraded version which has just shown up online.
The big draw of the Meizu M1 is it's price. At around $110, it's cheap and still offers some pop thanks to a 64-bit chip and 1GB of RAM. The first batch of handsets sold out in seconds, and if you missed out on that run, you may want to back away from the next Meizu M1 sale as the new model is going to have slightly better specs in one important area.
A new Meizu M1 has shown up on TENAA, and while almost everything stays the same, the new handset will have 2GB of RAM this time around. This is a direct shot at the "upgraded" version of the Xiaomi Redmi 2, which sports 2GB of RAM as well. That said, the new Meizu M1 is still a single-SIM device which is frustrating to those used to dual-SIM handsets.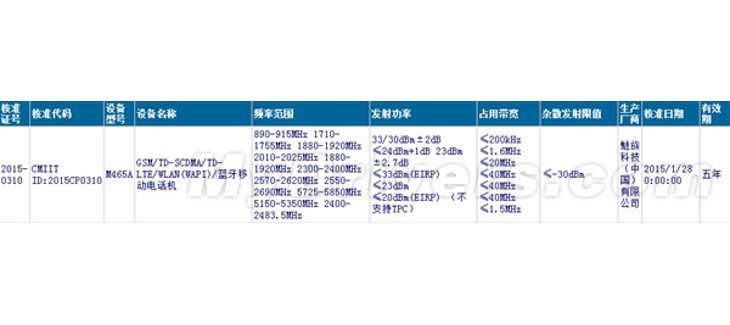 There's no word on when the upgraded Meizu M1 will arrive, but it just passed through TENAA a few days back so the wait shouldn't be a long. As for the new Meizu M1 price, it's expected to cost around 799 Yuan, which equates to around $127 in the states.
via — GizChina    source: mydrivers