ICC Pro Cricket 2015 app launch for official World Cup game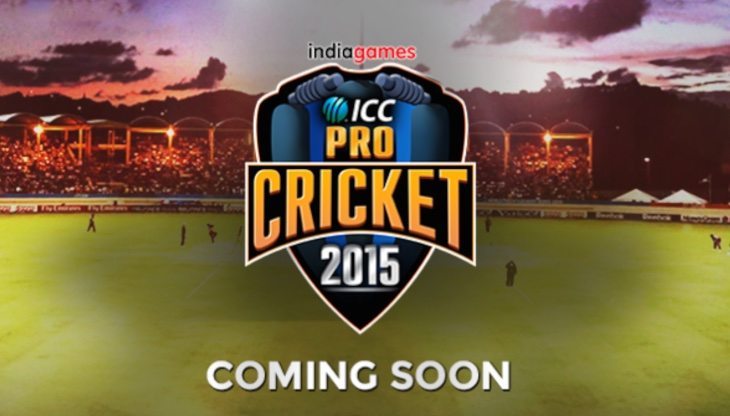 The 2015 Cricket World Cup is fast approaching as it begins on February 14th and will end on March 29th. There will be weeks of cricketing action and it all takes place in Australia and New Zealand. Now we have news of the ICC Pro Cricket 2015 app launch, and this is the official World Cup 2015 video game. It will be available for Android and iOS platforms and we have more details coming right up.
ICC Pro Cricket 2015 is from Disney India, and as well as the Android and iPhone apps it will also be available for PCs and DTH. The game is billed as having amazing graphics with multiple play modes offering an immersive gameplay experience. The game will be packed with features and is described as the first cricket game to have real simulation and card management. Modes include ICC Cricket World Cup Tournament, World Tour Mode, and Quick Play Mode, and it includes all 14 participating countries for the 2015 World Cup with original player names.
The bowling controls are said to offer the "most in depth bowling experience in a cricket game ever," and the game uses intuitive batting and two game play cameras. Your objective is to earn coins and points to bolster your squad and you'll be able to train, sell and buy. Ultimately players can compete against other gamers across the world to vie for the top spot on the leader board.
Pro Cricket 2015 will be available for PCs, mobile devices, and DTH platforms across India and in some other international markets (the mobile and DTH platforms will get a cut down version). The app will be free for Android and iOS devices although in-app purchases will be available, and it will arrive in the Google Play Store and App Store respectively soon. Alternatively the PC version of the game will be available to download from procricket2015.com for $9.99.
In the meantime you may also be interested in details of the official ICC Cricket World Cup 2015 tournament app that we previously reported on. Will you be keenly waiting for the ICC Pro Cricket 2015 app to release for iOS or Android? Do let us know by sending in your comments.
Source: Fone Arena