Kickstarter Mobile: The Kalt Infrared Thermometer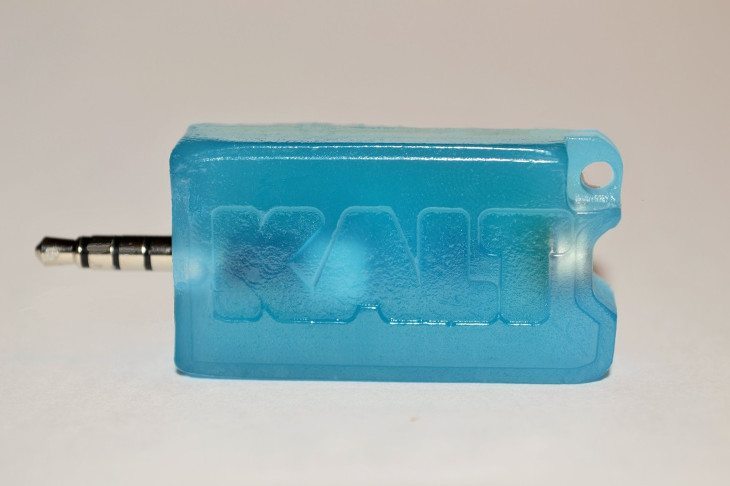 If you want a cool gadget, crowdfunding sites are a great place to turn and there is plenty of mobile tech in need of funding. With that in mind, we're going to start something called Kickstarter Mobile, where we pick a cool mobile project each week. First up, is a mobile accessory called the Kalt Infrared Thermometer.
Smartphone accessories come in all shapes and forms, and some are much more complicated than others. Despite its name, the Kalt Infrared Thermometer is easier to deal with than most screen protectors and its universal, so it will work with smartphones and tablets running both Android and iOS.
While most modern smartphones come with a slew of sensors, a non-contact thermometer isn't one of them. The Kalt Infrared Thermometer gives you a simple way to measure temperatures without putting your device up against anything hot, and it does this through the magic of infrared and a mobile app. It can give you the reading in Kelvin, Celsius or Fahrenheit and has a field of view between 35 and 90-degrees depending on the model you choose.
The Kalt Infrared Thermometer is currently wrapping up its Kickstarter campaign, and they've already surpassed their funding goal with a little over a day left in the campaign. Needless to say, you'll want to act fast if you want one at the Kickstarter price which is currently $43 at the lowest available backing tier.
The Kalt is scheduled to roll out in April and it comes from Robogaia Industries which has already produced several successful gadgets on Kickstarter.  You'll be able to snag one in Blue, Orange, Green or Yellow, and there are several pledge levels to choose from.