Xiaomi Redmi 2 upgraded version about to release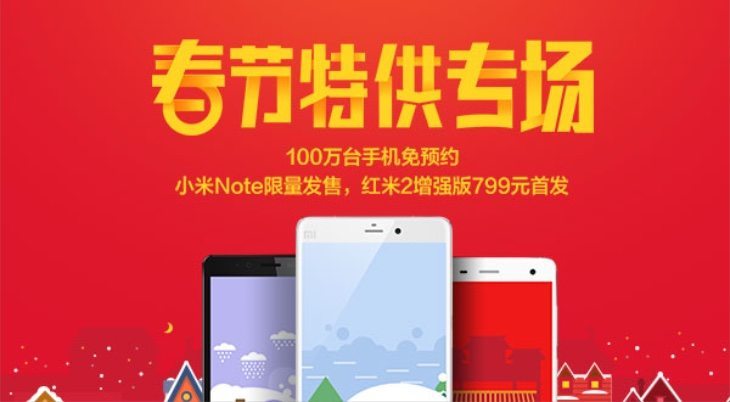 The Xiaomi Redmi 2 was made official in early January and has already released in China with further markets to follow. By the end of January we'd heard about an improved Redmi 2 with more RAM and internal storage, and now the Redmi 2 upgraded version is about to release for some buyers.
When the Redmi 2 was announced there were some potential buyers who felt a little let down at the fact that it had just 1GB of RAM and 8GB of internal storage (expandable to 32GB via microSD). Now the leaks of an enhanced Redmi 2 with 2GB of RAM and 16GB of internal storage have turned out to be accurate, and the phone will be available for sale in China at some point from February 13.
Although Xiaomi believes that 1GB of RAM is sufficient for the phone, the feedback from customers was such that the company has chosen to put out a newer model with the improved specs. The likely name of the 2GB RAM variant seems to be the Redmi 2 Enhanced Edition and it will release between February 13 and February 25. This happens to be the time of the Xiaomi Spring Festival just before Chinese New Year.
The 1GB Redmi 2 is priced at 699 Yuan and the price for the 2GB model is set to be 799 Yuan. That's equivalent to around $128, £84 or Rs. 7,800, although as always we'll point out that pricing is likely to vary from region to region. Some deliveries of the Redmi 2 in China (those purchased on Feb 18 and Feb 19) could be delayed because of the holiday, but all of those orders will be delivered before the month is out.
Further specs of this handset are the same as the 1GB model, and these include a 1.2GHz Snapdragon 410 64-bit quad-core processor, Adreno 306 graphics, and a 4-inch display with resolution of 1280 x 720. It has an 8-megapixel rear camera, 2-megapixel front-facing camera, and a 2200 mAh battery, and it runs Android 4.4.4 KitKat skinned with MIUI 6.0. It's a dual SIM handset and it also has LTE connectivity.
There are likely to be plenty of potential buyers who are pleased to hear this news, although we've yet to hear international release details. After the recent success of Xiaomi phones such as the Redmi 1S and Redmi Note in India, we can't imagine the company will wait to long to launch the Redmi 2 there.
Have you been waiting to hear when the Xiaomi Redmi 2 will release in your region? Maybe you're prepared to wait a little longer for the new 2GB RAM version instead? Let us know with your comments.
Source: Xiaomi
Via: GizmoChina