Mattel View-Master VR accessory coming this Fall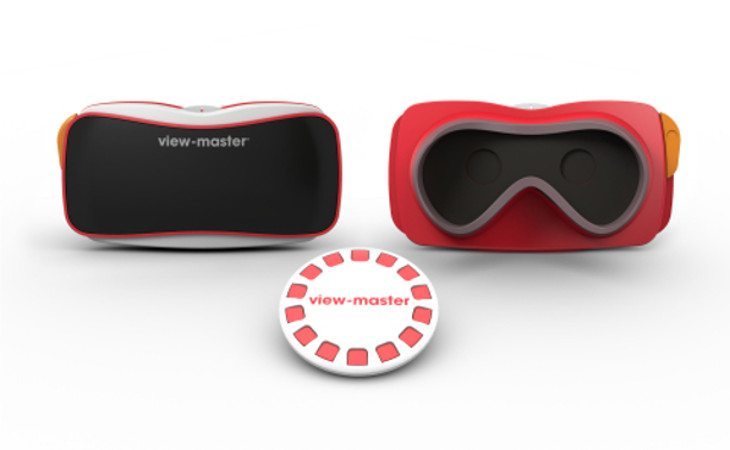 Whether you're looking forward to it or cringing at the memory of devices like the Virtual Boy, Virtual Reality is making a comeback in a big way. We've discussed several types of VR setups, and a new one may be the most interesting as it's going to bring a lot of new users into the fold. Mattel is going VR, and they've partnered with Google for the upcoming View-Master VR kit.
Google and Mattel announced they had something to show the world today, and they did just that by unveiling the View-Master VR kit. It's not a full-fledged setup, but more of a VR accessory of sorts that works like Google Cardboard instead of the Oculus Rift. That doesn't make it any less cool though, as folks are amazed by the Gear VR, and the View-Master VR accessory will be a toned down version of that.
Details are light in terms of what kind of content we'll see, but the classic View-Master reels will make a comeback in plastic form. As you'd expect, the next-gen reels will allow you to view Photosphere like pics which will transport you to places you may never get to see. In that sense, it will work like the traditional version, but when you add your Android or iOS smartphone the real magic happens.
The View-Master VR will work like Google Cardboard, so you'll be able to download the official Cardboard app and link up the dozens of other solid VR experiences. By the time the new gadget arrives, you can bet Google and Mattel will have some interesting things lined up and considering the size of the View-Master catalog, there will definitely be a little something for everyone.
If you're excited to see what Google and Mattel will bring to the VR table with the new View-Master, you'll have to wait a while to find out. No release date has been given, but the View-Master VR kit is set to arrive this fall and will set you back $29.99 with one reel. Additional 4-packs of reels will be sold for $14.99 and cover a wide variety of themes as well.